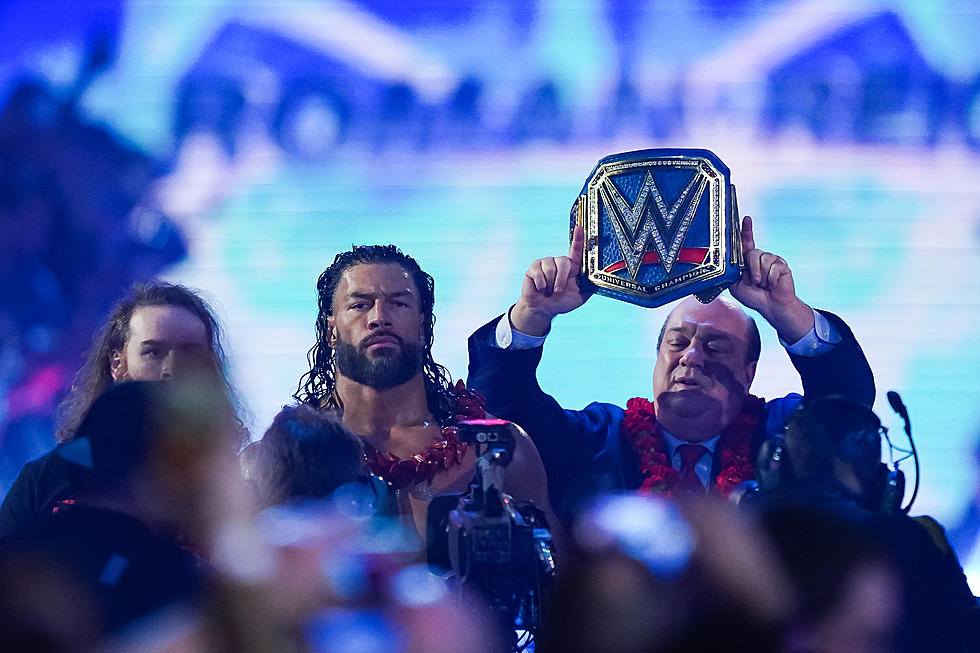 Here's How WWE Sports Betting Could Succeed Or Fail In Michigan
Getty Images
The big professional wrestling news to come out the past week is that WWE is considering allowing fans to place sports bets on the big monthly WWE events. CNBC has reported that both Michigan and Indiana could soon be free to place wagers on betting apps for upcoming events:
WWE is targeting Michigan, Colorado and Indiana as potential states to pursue legalization, two of the people said. According to a Michigan gaming spokesperson, the Michigan Gaming Control Board publishes a Sports Wagering Catalog. When updates to the catalog are approved, the information is shared publicly through the agency's website and with sportsbook operators. WWE has already registered with the Indiana Gaming Commission, a move related to this initiative, one of the people said.
How It Could Fail
I could see this being a massive failure on the part of WWE. There are a few ways this could happen. First of all, we are talking about a sport whose result is predetermined. Oops! Killed the business.
But everyone knows what wrestling is all about. I could see a LOT of people getting pissed if they bet on a sure thing and WWE decided to switch things up just because of where the bets are placed.
I could see results are changed based on where the bets are regardless of whether it makes sense for the storylines. We've seen in the past that Vince McMahon doesn't exactly have the fans in mind when it comes to his product. I could easily see WWE throwing random wins and losses just to mess with people, thus pissing off fans and screwing up storylines. This could be bad.
How It Could Succeed
Wrestling is a sport that draws people together to enjoy the events live or streaming and I would say if they set up a parlay system or some kind of point system in place where people would bet on the entire event, and then if they score a certain amount of points they win a select amount, that could work. Especially if they won more money based on the more points scored in the night.
Also, some over/under wagers on certain things during matches, like "How many times will Kevin Owens hit The Stunner?" Those kinds of things would be really fun and add some excitement to the events.
At the end of the day, wrestling is super fun, I just don't want to see the betting take away from the most important aspect which is the entertainment and physicality of the sport. Do what's right for the fans, not your wallets.
Re-Surfaced Fan Photos From WrestleMania 3 At The Pontiac Silverdome
On March 29th, 1987 history was made as 93,173 people jam packed the Pontiac Silverdome in Pontiac, MI to watch one of the most major shifts in sports entertainment history. Here are some recently surfaced fan photos from that day.