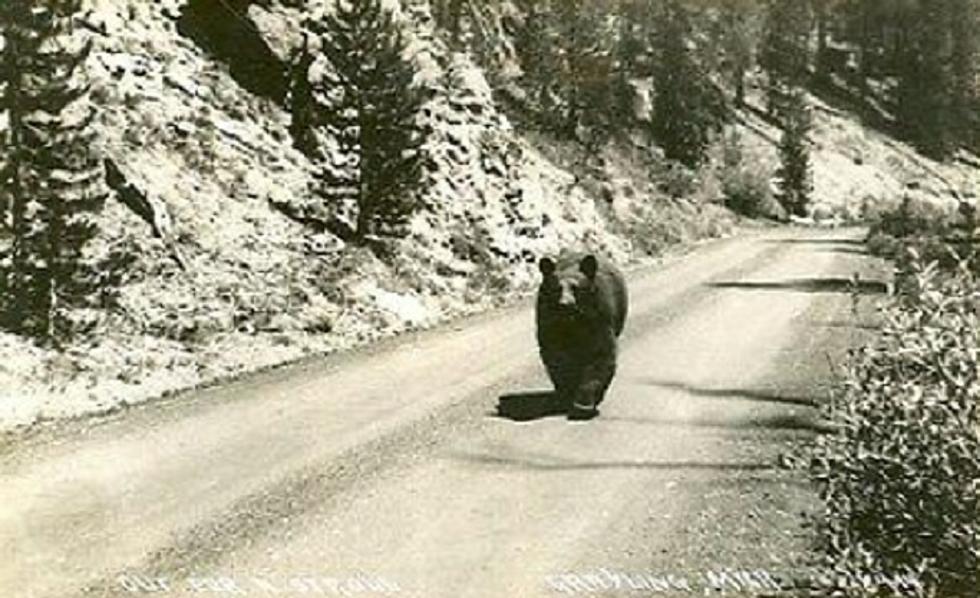 Child Eaten by a Bear Still Haunts To This Day: Upper Peninsula, Michigan, 1948
worthpoint.com
Imagine you're living or camping in the deep woods...you happen to take a look outside and see a black bear carrying off your little child. Not in its jaws, but with its forearms, while walking upright on the hind legs. That is what happened on July 7, 1948 when the mother of three-year-old Carol Ann Pomranky saw that exact thing taking place.
It was the first documented instance in many, many years of a human being killed by a bear in Michigan.
The father, Arthur Pomranky, was the lookout and keeper of the fire observation tower at Mission Hill in the Marquette National Forest. The Pomranky's house was located at the base of the tower; Carol Ann's mother and five-year-old brother were inside when she looked out and saw the bear approaching. She immediately raced outside to grab her daughter but before she could reach her, the bear had already grabbed Carol Ann off the porch steps in its front paws and was carrying her off into the woods.
A call to her husband brought him and some volunteers to help look for Carol Ann. One of the volunteers brought his hunting dogs and the search was on. Soon the dogs found one of the girl's shoes, and about a quarter mile away within the woods, they found her chewed body along a stream.
One man waited alongside Carol Ann while his buddy continued the search for the bear. Soon, the bear came back, thinking the humans were gone so he could finish his meal. That was the end of him...he was shot and killed.
The coroner claimed that Carol Ann died instantly from a bite that went into her brain; the reason for the attack was attributed to hunger. The bear looked underfed, even though there were plenty of bear-type foods in the forest, like bark, berries, bugs, and clover, but the bear just didn't seem to be eating them.
In the 1990s a clairvoyant visited the Point Iroquois Lighthouse, just a few miles away from where the Pomrankys used to live. The clairvoyant said she felt the presence of a little girl whom she believed to be that of Carol Ann, who had visited the lighthouse with her family and was very impressed.
Carol Ann was buried in Pine Grove Cemetery, south of Sault Ste. Marie just north of West 6 Mile Road, eighteen miles away from where the incident occurred.
Bear Attack in the Upper Peninsula, 1948
MORE UPPER PENINSULA STUFF:
The Upper Peninsula's Only Operating Drive-In Theater
Abandoned Gas Station on US-2, Upper Peninsula
Ghost Town of Skanee, Upper Peninsula