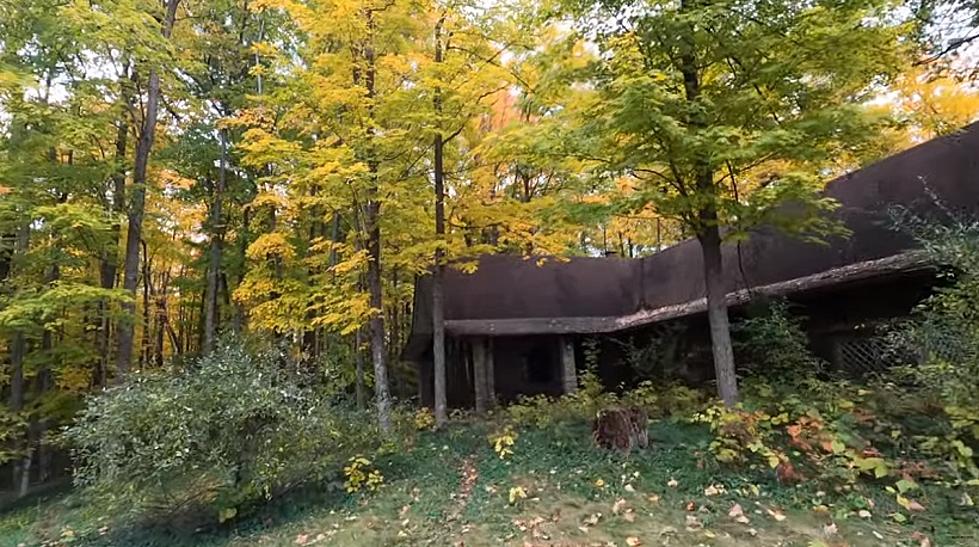 Timbers Recreation Area in Grand Traverse County, Michigan
Seasons Guide, YOUTUBE
WARNING: Under no circumstances should you enter these buildings. By doing so you risk bodily harm and/or prosecution for trespassing on private property.
The Timbers Recreation Area and former Girl Scout Camp is located at 8195 Timbers Trail Drive on Long Lake, west of Traverse City. It's extensive past, long before being obtained by the Girl Scouts, continues to attract many people.
Purchased by the Girl Scouts in 1961, the land was originally bought by J. Ogden Armour of the Armour Meat Packing family in 1919 and sold in 1946 to Gerald Oleson Estate, who then sold it to the Girl Scouts.
A good handful of camp buildings still exist, unused, in the recreation area, with hiking trails nearby where you can see them up close.
The site for the camp was discovered in 1960 and two years later, 238 acres were purchased. An existing caretaker's lodge was revamped and used for the camp as a dining hall, infirmary, kitchen, and staff housing.
Upon opening, the camp could accommodate 48 girls; soon a swimming area was developed along with a new dock. An on-site barn was used to hold craft and drama classes.
FAST FACTS:
1963: An extra unit was built making the scout capacity 64.
1964: Training produced 75 girls who were sent to Idaho for the 1965 Girl Scout National Round-up
1964: Dining hall and kitchen built
1966: Cook's cabin and health center built
1966: Scout capacity up to 96
1967: Lightning strikes the windmill, causing fire that damaged the base house
1967: Special indoor activities created for girls who were not interested in the outdoors 1967: Biking and hiking trips added
1972: 350 more acres purchased for security reasons
1983: Climbing wall
The camp was fully operational until 2009.
The public is welcome to travel the trails thru the area, but as always, you need to seek permission to enter. In a video from 2020, you can see some of the buildings that were located on the grounds before their removal. The buildings aren't part of the Timbers Recreation Area, they ended up being purchased by a private buyer that allows Long Lake Township to use them as seen fit.
Deserted Girl Scout Camp
MORE MICHIGAN CAMPS:
Campers, Campgrounds, Camps, and Camping in Michigan
P.O.W. Camp Owosso: 1944-1945
CAMPSITE WITH GRAVE