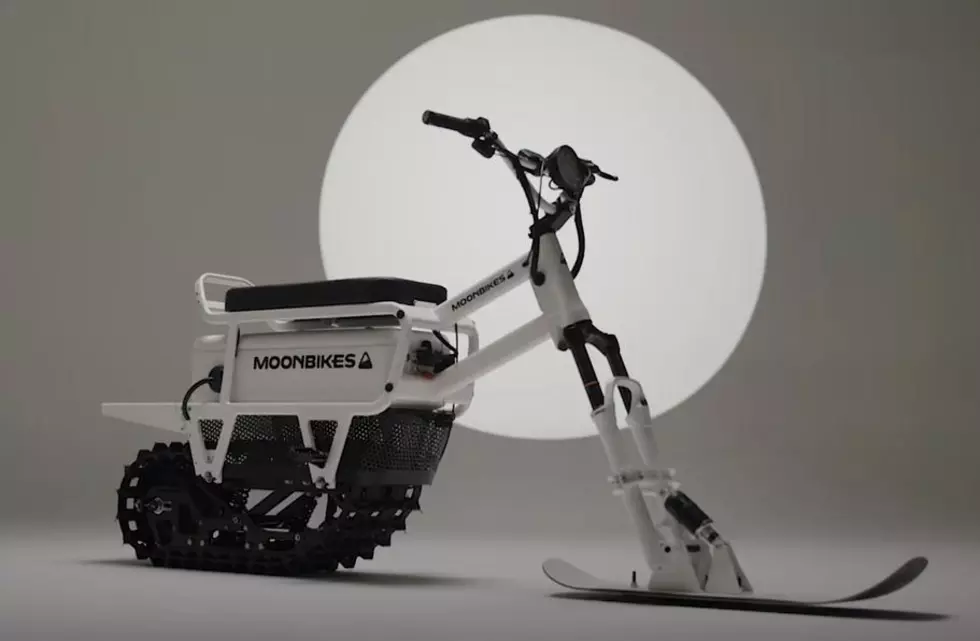 Ever Ride a MoonBike? Try One Out at This Michigan Ski Resort
MoonBikes Motors via YouTube
Move over snowboards, MoonBikes are taking over the slopes.
Many people throughout Michigan will be hitting the ski slopes as often as possible for the next few months. Now, a Michigan ski resort is giving them yet another reason to plan a trip. MoonBikes are now available to rent at Boyne Mountain.
For the most part, the most common ways to tear up the slopes of Michigan are snowboards and skis. Boyne Mountain has decided to add a new option for snow enthusiasts with their new MoonBikes that can rip around at speeds up to 26 miles per hour.
What exactly is a MoonBike?
The easiest way to describe a MoonBike is a small, single-ski snowmobile that is roughly the size of your mountain bike. These snow machines are 100% electric, can travel up to 26 miles per hour, and offer a noiseless & odor-free ride.
Where can I rent a MoonBike?
Boyne Mountain Resort in Boyne Falls, Michigan now offers winter sports enthusiasts the chance to rent SnowBikes for some fun on the slopes. The resort is offering MoonBike tours on the mountain for friends to enjoy. These tours are one-hour long and take you on an eight-mile trip through the snow.
Here are some things to keep in mind if you want to give this a shot:
Helmets are provided with your rental and are required on the tour.
Riders must be at least 15 years old or older.
The maximum weight for a rider is 265 pounds.
The minimum height requirement is 5 feet 2 inches.
All riders (or guardians) must sign a waiver.
The new MoonBike tours at Boyne Mountain Resort start at just $129. Click here for more details.
Source: Boyne Mountain Resort
10 Snowiest Cities In Michigan
10 MDOT Snow Plow Names That We Can't Stop Laughing At
Each one of the snowplows that hit the road to help keep Michigan roads clean each winter comes with a unique name, and these are some of the best ones we found.
All 83 Michigan Counties Ranked On The Amount Of Snow Per Year
Ever wonder where the worst places in Michigan are for snowfall? What about the places that aren't so bad for snow? This might affect your next move... Given, you won't see lightning strike in the same place twice, you can't be promised a lack of snow. We have all 83 Michigan counties ranked in order,
based on data collected
throughout the years.
Snowboarding Created in Michigan