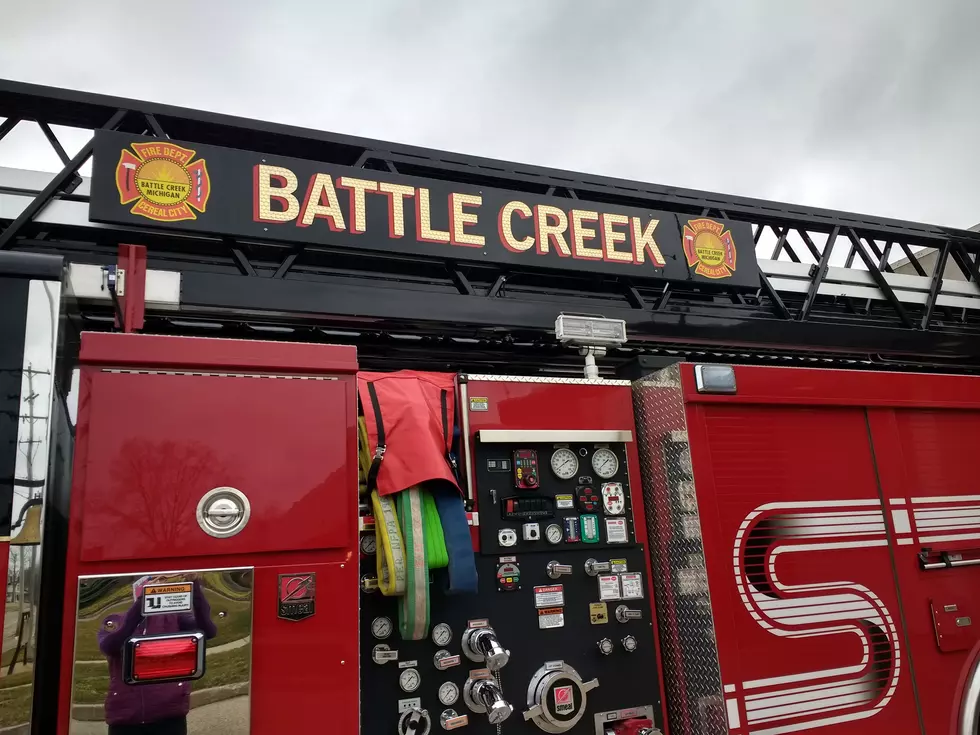 Separate Fires Destroy Home And Damage Business Sunday In Battle Creek
Truck 6 (Provided By The City of Battle Creek)
A pair of fires struck in Battle Creek Sunday, keeping firefighters busy.
One took place at the Dollar General on Roosevelt St, around 1pm Sunday. The Battle Creek Fire Department says that the fire appears to have started on the exterior loading dock, in a pallet of cardboard. Employees were able to extinguish the fire, and made sure it didn't spread into the building.
The cause of this fire remains under investigation, but the BCFD release does list the blaze as suspicious. Around $5,000 in damage was done to the business.
A more damaging fire occurred earlier in the morning, at a mobile home. WWMT reports that the fire started at a home on Clear Lake Rd. around 7am Sunday, and ended up almost completely destroying the structure; however, the family inside was able to get out, with no injuries reported.
This fire reportedly took several hours to contain, but authorities say no one was injured. Fire investigators aren't considering this blaze suspicious, but the cause remains unknown.