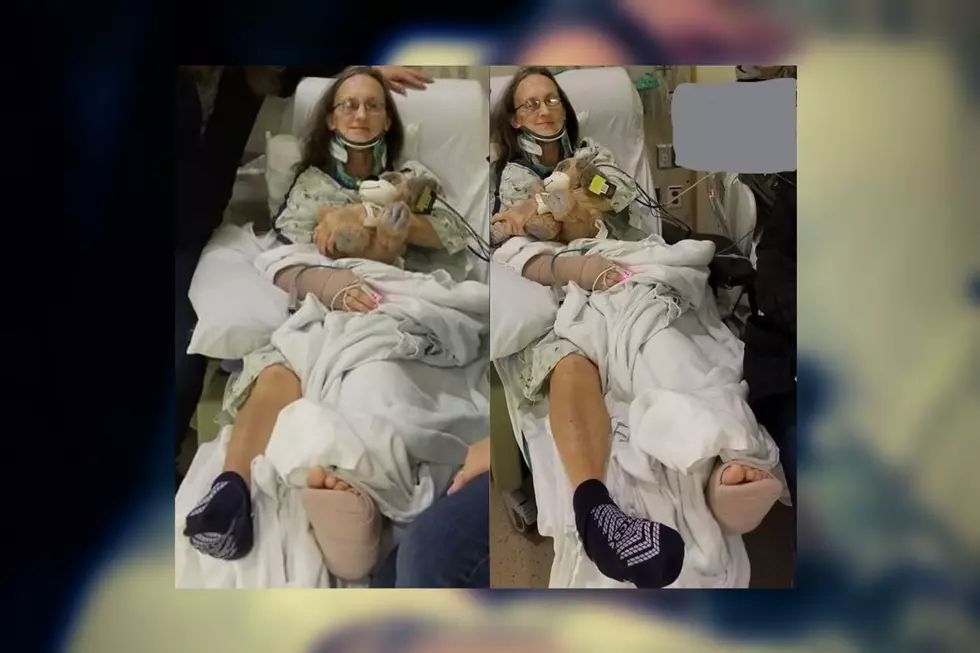 Justice Sought For Victim Of Hit & Run In Kalamazoo
Jan was struck by a hit & run driver on Nov. 21
A Kalamazoo woman undergoes her second surgery from injuries sustained in a hit and run accident as her family and friends seek justice for her by asking for the public's help in identifying the driver who struck her then fled the scene.
On Thursday November 21, at approximately 6:40 p.m., Jan Key, an avid walker, was walking near her home when she was struck by a vehicle on the corner of Vine and Burdick Streets in Kalamazoo.
Cameras outside of Bronson Hospital caught a glimpse of the silver Dodge that ran her down and left the scene. The driver and vehicle then returned driving slowly, appearing to see Jan laying in the road then fled the seen again.
A nurse at Bronson described the suspect vehicle as possibly being a 2006 to 2010 silver Dodge Charger with significant damage on the driver side in front of the drivers door and on the front quarter panel.
Thankfully there were doctors who spotted Jan and stopped to help her. Jan suffered significant injuries including a severely broken leg that required surgery and a broken collar bone and arm which also required a separate surgery.
Jan has remained hospitalized in critical care at Bronson since the incident.
Anyone with information on the vehicle and its driver is asked to contact the Kalamazoo Department of Public Safety at 269-343-0551.