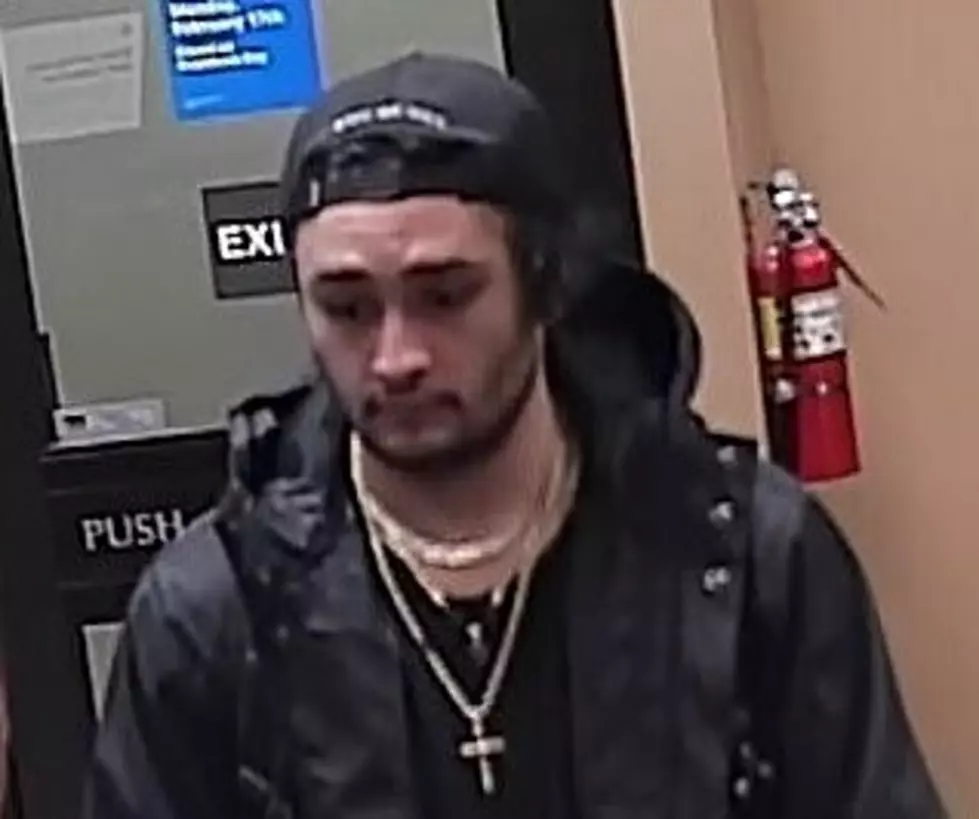 Kalamazoo Bank Robbery Suspect Sought In Child Porn Case
(Photo provided by Kalamazoo Department of Public Safety)
The man arrested by Kalamazoo Public Safety officers for robbing a downtown bank is now being sought for questioning by investigators in Washington state for a child pornography case.
Now what started as another dumb criminal news story has made a dramatic turn as detectives from the Spokane County Sheriff's Department say they want to question Solis in regards to a child pornography case. Authorities in Spokane recently arrested Audree Pederson, 24, of Chattaroy, Washington, according to WWMT. Pederson said she dated Solis before he moved to Kalamazoo and that he blackmailed her into performing and filming sexual acts with her 2-year-old son.
Solis faces up to 20 years in prison if convicted for the Kalamazoo bank robbery.
Enter your number to get our free mobile app