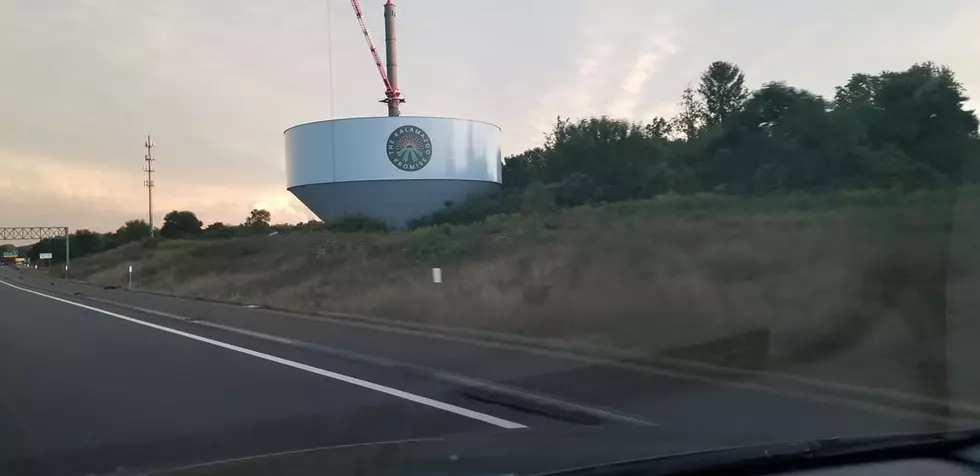 Kalamazoo Promise Water Tower Taking Shape Near Portage
Photo: Bobby Guy
**A previously published version of the story incorrectly placed the water tower within the Portage city limits.** 
If you drive 131, you've seen the water tower slowly rising day by day, week by week. Long before completion, the Kalamazoo Promise logo has been added to the structure.
The letters are not 3' high, nor is it John Deere green, but the Kalamazoo Promise logo is now painted on the 2.5 million gallon water tower alongside US 131 at the Portage/Kalamazoo city line.
The Kalamazoo Promise inked a 10 year agreement to feature the logo, even though the silo is very near Portage, proper. The aim of featuring the Promise logo is to promote the program and attract potential home buyers to Kalamazoo.
"Your path, your promise" is the new tagline for the Kalamazoo Promise and will be featured prominently on the design as the program enters its second decade. A recent Wall Street Journal article suggests there are still some challenges but celebrated the spirit of the groundbreaking initiative.