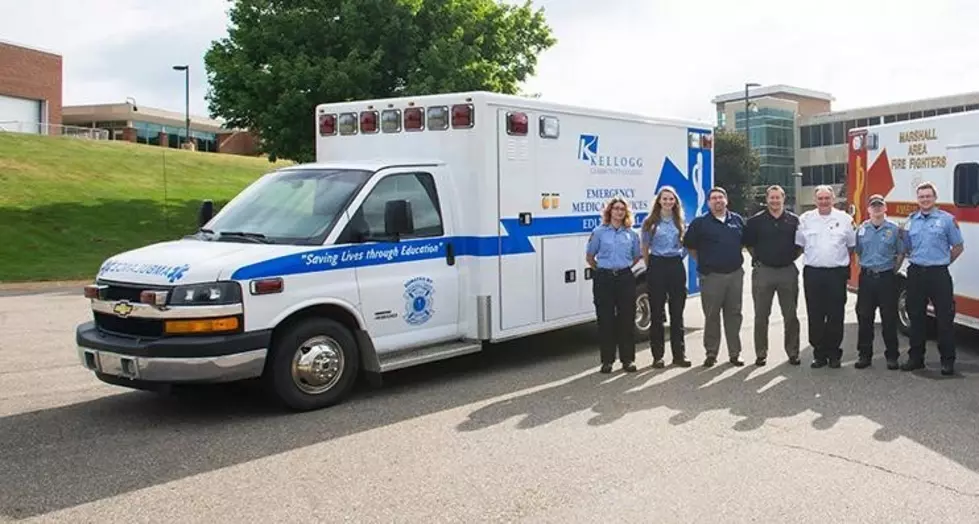 Kellogg Community College Gets Ambulance Donation
Photo Provided by Kellogg Community College
An ambulance has now been donated to Kellogg Community College's EMS program.
KCC announced Thursday that the Marshall Area Fire Fighters Ambulance Authority donated the ambulance at the same time they committed scholarship funds to put three of their Basic EMTs through the college's Paramedic Program starting this fall. MAFFAA Executive Director Mark Burke says that the donations were "a natural thing for us", because they "understand the quality of program and we have confidence in it."
The ambulance cost KCC $20,000 to refurbish, but a similar model would have cost up to $80,000 new; EMS Education faculty coordinator Clark Imus says that the ambulance will be used to train students "in environments that can be difficult or impossible to recreate in the lab."
Imus says that while KCC has used an older ambulance for training purposes in the past, this new ambulance is much more reliable and will allow for students to train in more realistic and challenging scenarios.