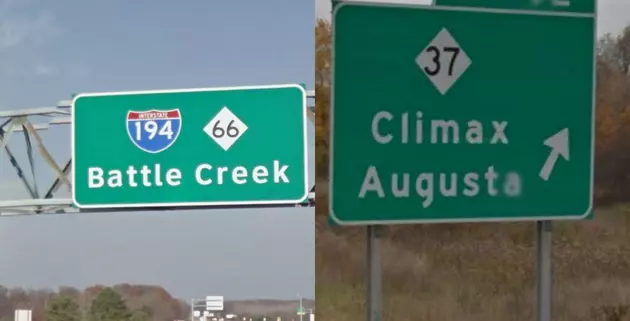 The Two Longest State Highways in Michigan's Lower Peninsula Pass Through Battle Creek But Never Intersect
Google Maps Street View
Traveling through Battle Creek and you'll likely as some point travel on the two longest state highways in the Lower Peninsula. However these highways never intersect.
The roads are M-37 and M-66 - and we should clarify right at the start that in terms of longest state highways we're referring to the "M" routes not US or Interstate highways.
At 266 miles, M-66 is the longest highway in the Lower Peninsula running from the Indiana border at Sturgis to US 31 in Charlevoix.
M-37 is the second longest highway in Lower Michigan, begins in Battle Creek at Exit 92 and travels 221 miles to the tip of the Old Mission Peninsula north of Traverse City.
Even though these two long-distance routes pass through Battle Creek, they never intersect. M-66 rides along Interstate 194, the Penetrator, into downtown Battle Creek then along Capitol Ave while M-37 makes up parts of Columbia Ave, Helmer Road and Bedford Road passing through Springfield and Battle Creek's far west side.
And if you're wondering about the longest state highway in Michigan, M-28 has that honor. The Trans-Upper Peninsula highway check is a 290 miles from south of Sault Ste Marie to US 2 in Wakefield near the Wisconsin border.