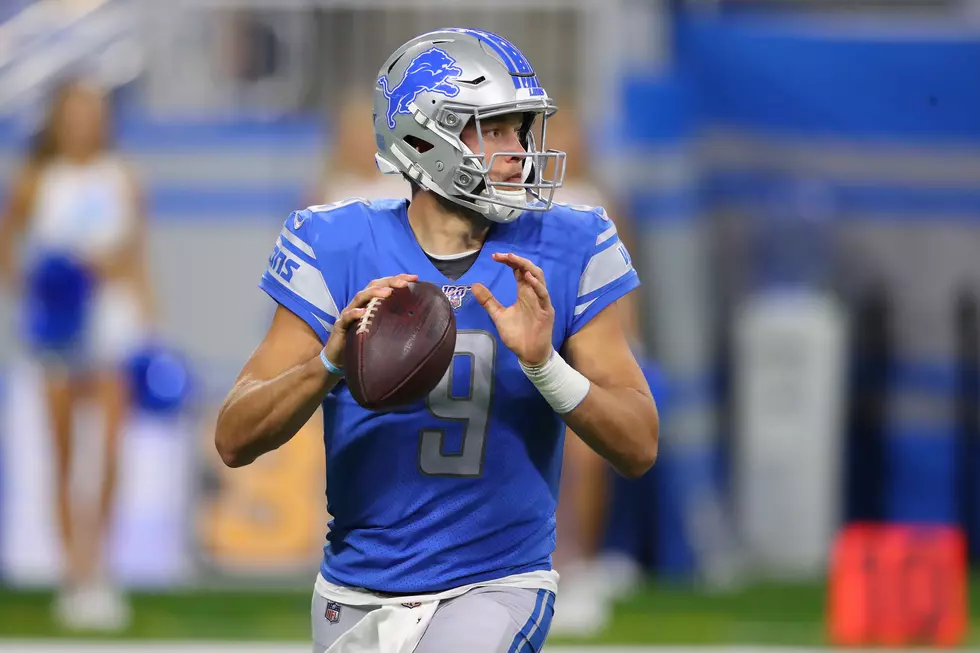 Matthew Stafford Becomes Fastest QB To 40,000 In NFL History
Getty Images
Matthew Stafford is good, and after his latest record breaking achievement, even the Stafford haters have to admit it.
In Sunday's loss to the Vikings, Stafford became the fastest QB to reach 40,000 yards in NFL history. It only took Stafford 147 games to reach the mark.
This is the part where Stafford haters say something about a ton of yards, but no touchdowns.
Well, Stafford threw four touchdown passes in the loss against the Vikings. So basically the only thing left is to point out that the Lions have lost their last three games. That part is absolutely true, and as the leader of the team, it falls on Staffords shoulders.
I just hate to see people saying that Detroit needs a new QB, or ripping him for the teams record. The defense was terrible on Sunday . . . like the worst they've been in years.
The worst part about all of this is that the Lions have slipped back to where everyone expected them to be before the start of the season. The hot start had fans hoping that Detroit could be a sleeper for the playoffs. Stafford and the offense have held up their end of the bargain, but the defense hasn't been able to stay consistent.
No matter what happens for the rest of the season, I feel like this cements Stafford in Lions history. A history that has witnessed great players doing great things for a team that can't manage to get out of their own way.