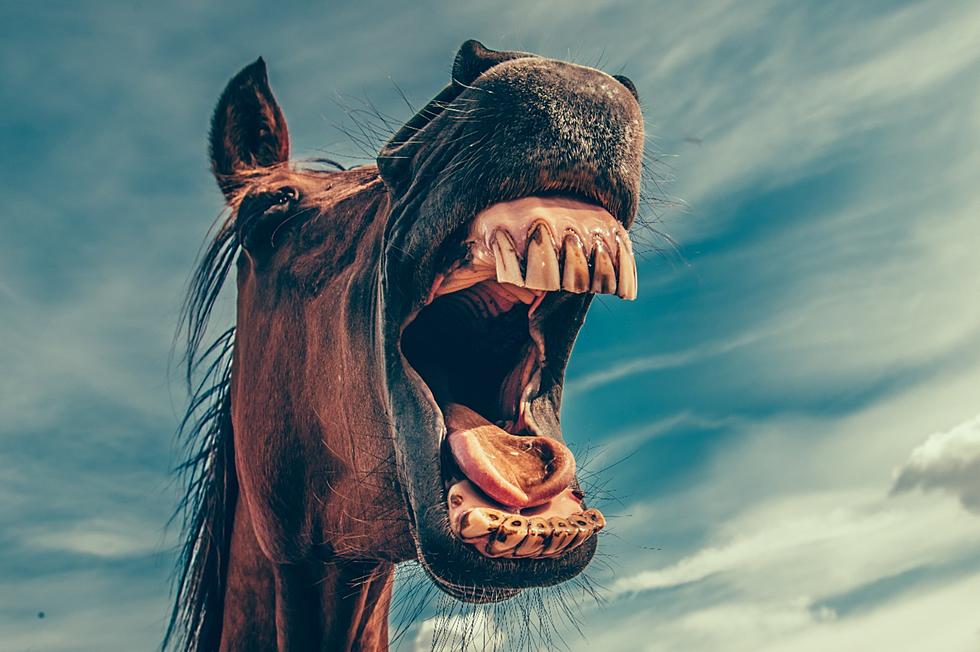 MI Poison Control Center Warns Against Taking Animal Dewormer for COVID
Mikael Kristenson; Unsplash
Well, you don't have to tell me twice. As a matter of fact, you don't even have to tell me once that I shouldn't be taking an animal dewormer to combat COVID.
I don't know why or how it started but people (including Joe Rogan) have been promoting the use of ivermectin to treat COVID-19. Ivermectin is found in dewormers that are normally given to large animals such as horses and cows. Yes, it can be prescribed to humans too but not for treating COVID.
People are scooping this stuff up so much that farm stores like TSC have to post warning signs on shelves. One Michigan Tractors Supply Co posted a sign that read this:
A number of products we carry including select dewormers and injectables contain the anti-parasite active ingredient ivermectin. Despite media reports that ivermectin could potentially be used to treat people with COVID-19, these products are not safe or approved for human use and could cause severe personal injury or death.
According to MLive, the Centers for Disease Control and Prevention, in an Aug. 26 health advisory, reported that one adult that was trying to prevent COVID-19, drank an injectable ivermectin intended for cattle and went to a hospital confused and drowsy and experiencing hallucinations, abnormal rapid breathing and tremors. That person spent nine days in the hospital.
It's crazy that people won't get the vaccine but yet, they don't hesitate when it comes to ingesting animal dewormers. Again, I know it's also used in humans to treat head lice, skin conditions, and parasitic worms.
Michigan Poison & Drug Information Center: 
Attempting to use medications formulated for animals puts humans at risk for severe and life-threatening health effects. Never use medications intended for animals because preparations and doses for animals differ significantly from those for humans. Veterinary medications are either not evaluated for use in humans or have higher concentrations of ingredients than those for humans.
I'll stick with the vaccine, thanks.
LOOK: Here are the pets banned in each state
Because the regulation of exotic animals is left to states, some organizations, including The Humane Society of the United States, advocate for federal, standardized legislation that would ban owning large cats, bears, primates, and large poisonous snakes as pets.
Read on to see which pets are banned in your home state, as well as across the nation.
LOOK: Here Are 30 Foods That Are Poisonous to Dogs
To prepare yourself for a potential incident, always keep your vet's phone number handy, along with an after-hours clinic you can call in an emergency. The ASPCA Animal Poison Control Center also has a hotline you can call at (888) 426-4435 for advice.
Even with all of these resources, however, the best cure for food poisoning is preventing it in the first place. To give you an idea of what human foods can be dangerous, Stacker has put together a slideshow of 30 common foods to avoid. Take a look to see if there are any that surprise you.