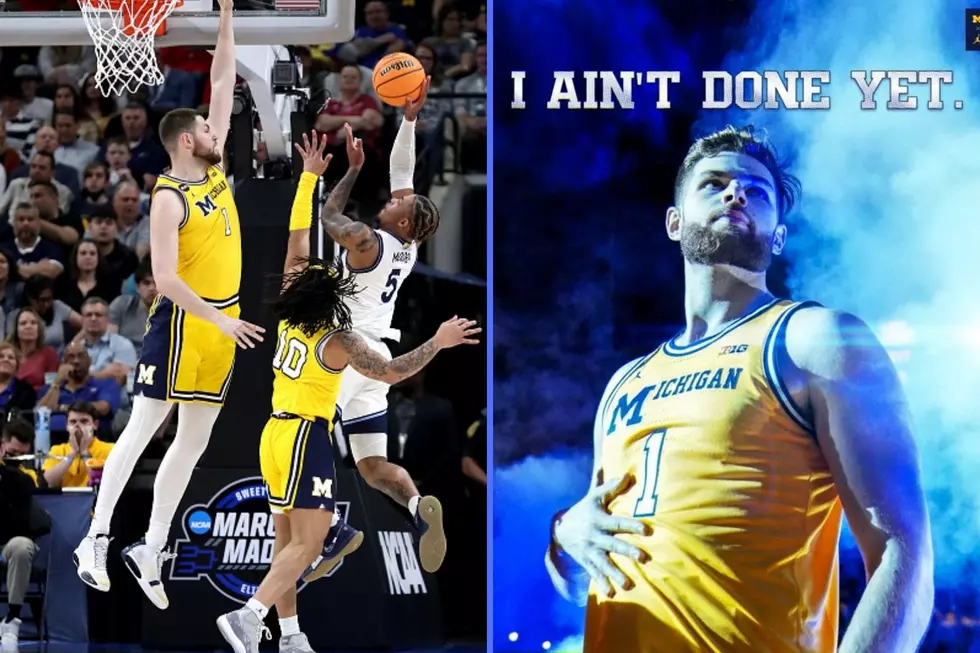 Michigan Center Hunter Dickinson Says He'll Be Back for 3rd Season
Megan Briggs/Getty Images/mgoblue.com
Many great college basketball players leave early for the NBA but Michigan Wolverine Hunter Dickinson will be back for the 2022/23 season.
Wolverines 2022 March Madness
The University of Michigan men's basketball team made it all the way to the 2022 Sweet 16 tournament and center Hunter Dickinson played a big part in making the tournament.
The Wolverines upset Colorado St. in the first round of the tournament 75-63. In a bigger upset, Michigan took down the heavily favored Tennessee Volunteers 76-68. Dickinson had 27 points in that game.
Unfortunately for U of M, their March run was cut short in the Sweet 16 by Villanova who controlled the game right from the start ending with a win 63-55.
Hunter Dickinson Says He'll Stay for 3rd Season
Hunter Dickinson announced his return to the Wolverines in a Tweet on April 24 just before the NBA draft deadline as seen in his Twitter post above.
Dickinson was named the 2022 team MVP during the team's basketball awards last week. He also won the most improved and rebounding awards.
The 7'1" center will be back for the 2022/23 season with coach Juwan Howard and if Dickinson has another strong season he may not make the same decision after this season and could be off to the NBA.
According to WOOD, Dickinson ended the season shooting 56.3% and averaging 18.6 points a game. His highest-scoring game of the season and career-high was against the Michigan State Spartans when he stuck 33 points on the scoreboard.
Maybe the Wolverines and the fans will get lucky and get 2 more years out of Dickinson.
UP NEXT: The Top Ten Athletes Who Played for The University of Michigan
Famous Michigan Athletes and Their Jersey Numbers