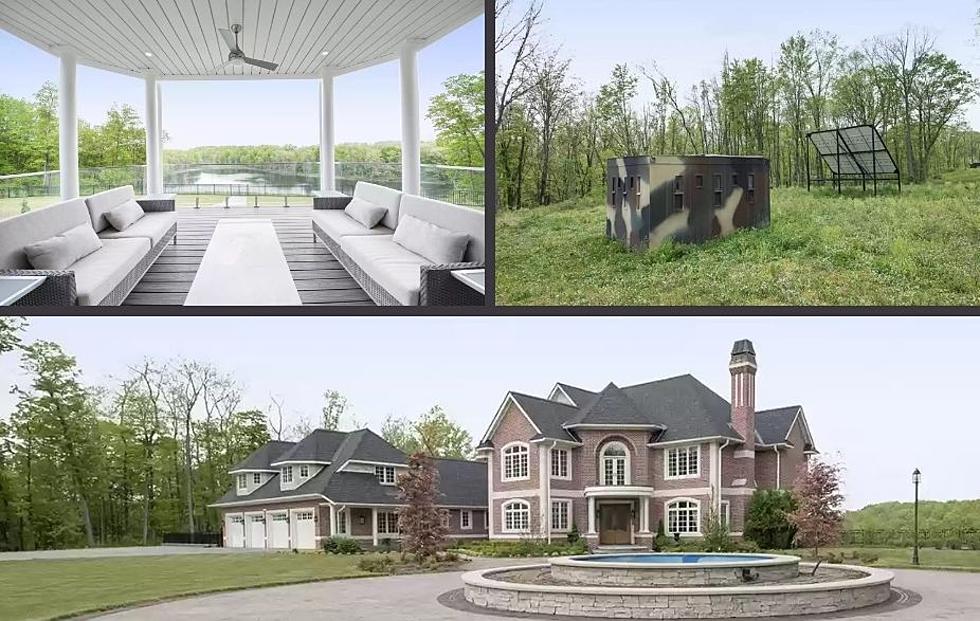 Michigan Mansion For Sale Sits On 323 Acres And Has An Underground Bunker
📷 Ryan Johnson/Michigan Lifestyle Properties/Gull Lake Realty/Realtor.com
Since the Covid-19 pandemic began, I feel like a lot of people that used to get laughed at for being "Doomsday Preppers" might have had some good ideas about trying to live off the grid and be self-sustaining in case a major world event happens.
With all the supply chain shortages, we've all experienced the frustration of not being able to find our basic needs like certain groceries at the store.
This house for sale in Battle Creek, Michigan would be amazing to own for anyone, but if you're a Doomsday Prepper this is a house you would definitely want.
Located at 22072 Pine Lake Rd in Battle Creek, MI this house is on the market for $6,500,000. It's sitting on 323 acres. The house has 5 beds, 6 1/2 baths, and is 13,496 sqft. It also comes with a four-car garage.
As you look through these amazing pictures you will start with a view of pulling up the driveway, you will take a look from the outside, then inside, and finally you will head back outside to see why this house is a doomsday prepper's dream house when you go underground into the self-sustaining bunker.
Self-Sustaining Michigan Compound
If the world was ending this is the place you would want to be. Check out this amazing self-sustaining Michigan compound located in Battle Creek, Michigan.
30 Reasons Why Michiganders Never Wanna Leave
There are so many reasons why if you were born in Michigan, you'll probably never want to leave.
These are some of my favorite things about Michigan.