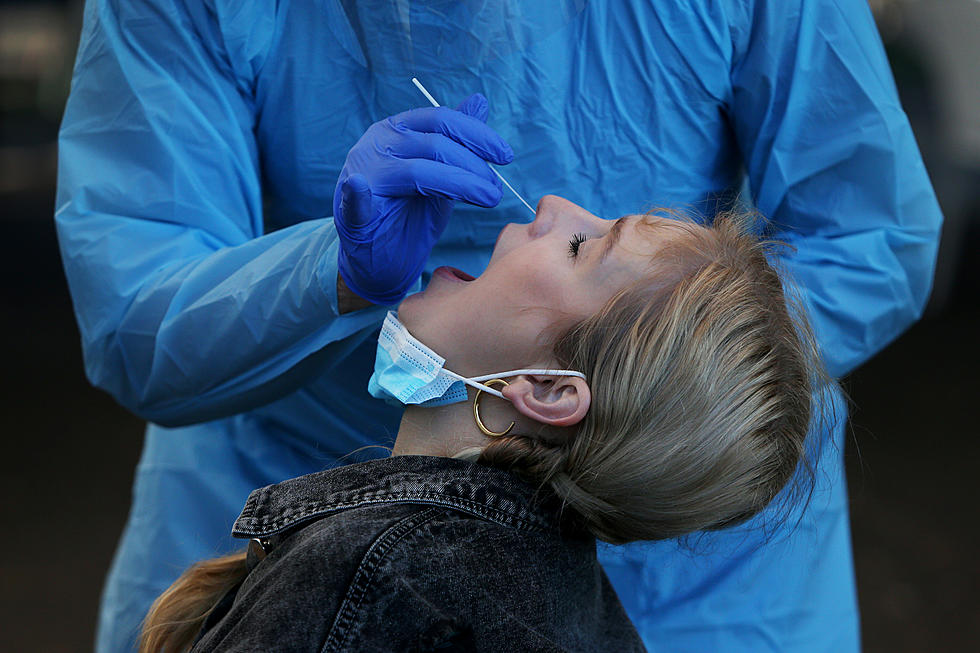 Michigan's COVID Infection Rate Is Higher Than National Average
Getty Images
We're on the cusp of our junior year of the pandemic and it has been a rough month for Michigan regarding positive COVID-19 cases.
According to data from ABC news, in the last month alone, there have been more than 17.1 million confirmed COVID-19 cases, and 44,700 reported virus-related deaths in the country.
The U.S. is still averaging more than 750,000 new cases a day, about three times the surge from last winter in 2021. In Michigan, nearly 100,000 news positive cases were reported on Wednesday, January 19, 2022. 
According to Helen DeVos Children's Hospital, Wednesday marked the highest number of COVID-19 cases the hospital has seen with 22 patients. Hospitalized patients range in age from babies to 17-year-olds.
Almost 50,000 new cases of COVID-19 have been reported in Kent County in the past 6 months. The New York Times states that 1,298 positive cases in Kent County happened this Wednesday, January 19, 2022.
WMNT states that Michigan health officials reported 33,551 new cases of COVID-19 on Friday, Jan. 21, 2022, bringing the total to 1,866,267.
Of all 50 states and Washington D.C., Michigan ranks No. 29. With the exception of Wayne and Macomb counties, all others in Michigan are still experiencing a rise in positive COVID cases.
Gov. Gretchen Whitmer stated,
"At the end of the day, we're all making choices every single day and masks work, vaccines work. I want to implore people to avail themselves of these tools to stay safe in the midst of this omicron surge."
A new strain has been detected. WMNT says The World Health Organization is calling a meeting Friday to determine if they will declare the new strain a 'variant of concern'. It has not been named yet.
There is some good news, a total of 1,382,066 people in Michigan have recovered from the virus. A patient is considered recovered when they are clear of the disease 30 days after initial onset.
UP NEXT: 10 Ways to Make Someone From Michigan Angry