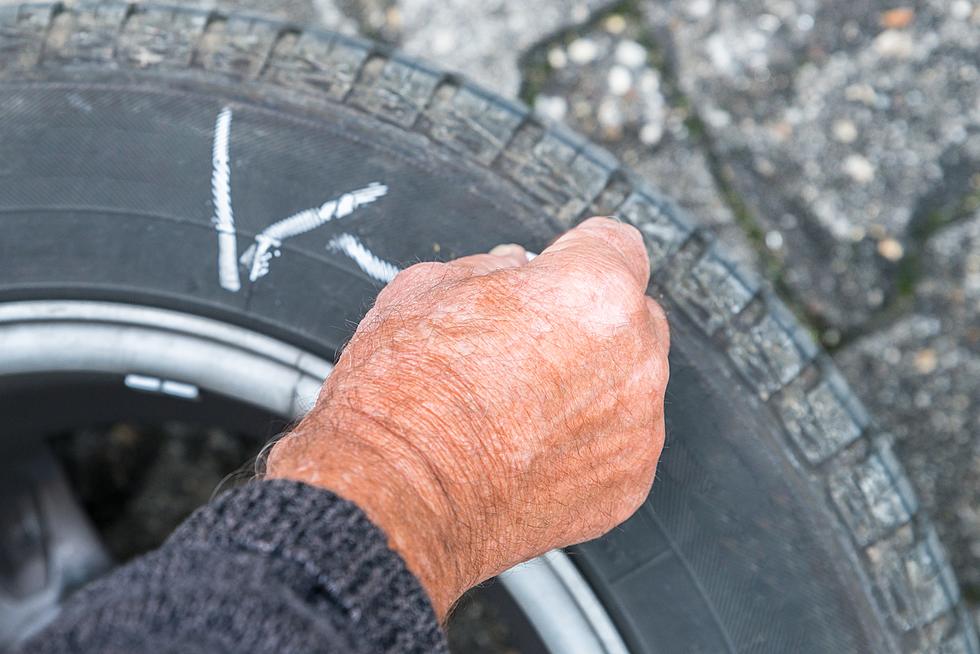 Michigan, It Was Declared Unconstitutional For A City to Chalk Your Tire
Getty Images/iStockphoto by: Stgrafix
Many of us who have driven into cities have either seen tires chalked or had our vehicles chalked by city parking patrol officers.  These cities do this to keep track of how long your vehicle has been parked in a certain area in order to ticket you if you have exceeded their stated legal time.
Well according to the Detroit News the 6th U.S. Circuit Court of Appeals has recently declared that practice unconstitutional.
The case was started by a Saginaw women who had received more than a dozen $15 tickets for exceeding the two-hour parking limit in Saginaw.  Her lawyer argued before the 6th U.S. Circuit Court of Appeals that a parking patrol officer violated his clients Fourth Amendment right against unreasonable searches.
A three-judge panel of the appeals court agreed and stated:
The city does not demonstrate, in law or logic, that the need to deter drivers from exceeding the time permitted for parking – before they have even done so – is sufficient to justify a warrantless search under the community caretaker rationale
The woman's attorney Philip Ellison told the AP:
We don't think everyone deserves free parking…But the process Saginaw selected is unconstitutional. … I'm very glad the three judges who got this case took it seriously. It affects so many people.
This 6th U.S. Circuit Court of Appeals decision not only effect the state of Michigan but also Ohio, Kentucky and Tennessee, the states covered by the 6th Circuit. The 6th Circuit court heard the appeal after an opinion by U.S. District Judge Thomas Ludington.  After hearing the case Judge Ludington called the plaintiff's legal theory "unorthodox" and dismissed the case in favor of Saginaw.
The case will now return to federal court in Bay City where the plaintiff's attorney is asking Judge Ludington to certify the lawsuit as a class-action suit in which refunds for people who got tickets would be awarded.
Now what will these cities do since I am sure the tickets are a money maker for many of them.  In fact Saginaw makes about $200,000 a year.
Might they start chalking the street instead of your tires, we will see.