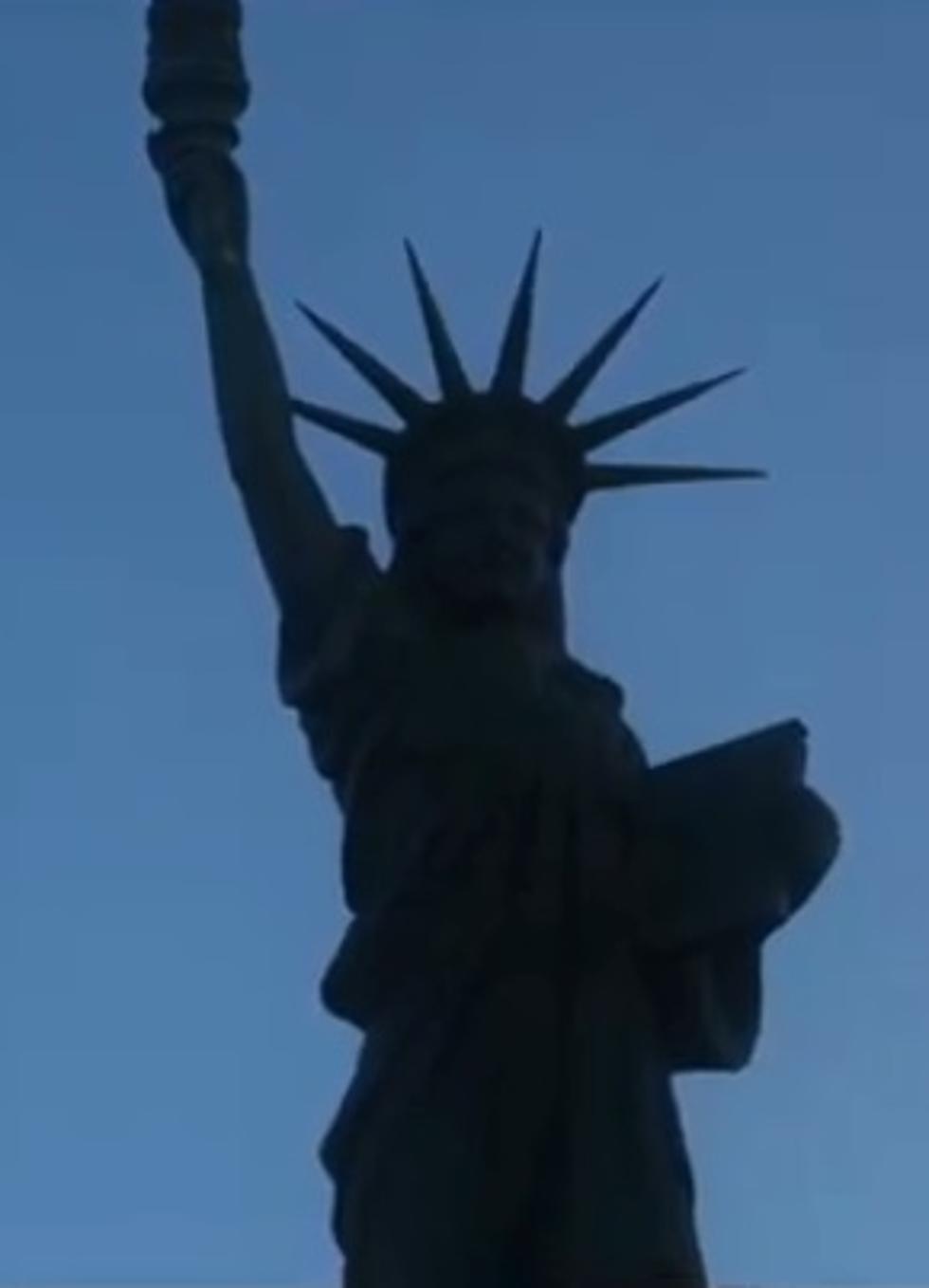 Michigan's "Statue of Liberty" Locations
Timeless Traveler, youtube
New York City can boast the Statue of Liberty, but we in Michigan have a few of our own.
I was able to locate four Lady Liberty's but if you know of any others, feel free to let me know!
1) Probably the best-known Michigan replica of Lady Liberty is on Mackinac Island. It sits looking out over Mackinac Island State Harbor, just south of Marquette Park, down the hill from Fort Mackinac.
2) Another Lady Liberty resides in Frankenmuth, on the west side of Bronner's Christmas Wonderland.
3) There's a Lady Liberty bust, made by Tom Moran of Moran Iron Works, that sits in Awakon Park in Onaway.
4) And finally, the strangest place of all, there's a little Lady Liberty all by herself, on a tiny island in Lake Lapeer, between Lapeer and Metamora. It could've been put there by a parks commission or possibly a private citizen…I haven't found any info on where it came from.
See the photos below of each Michigan Lady Liberty, as well as the real thing.
At any rate, it's good to see some Lady Liberties placed throughout our state…plan a roadtrip route and see all four this year!
I hope more will pop up sometime soon...do you know of any others?
MORE UNIQUE PLACES TO VISIT IN MICHIGAN!
The Ship Made of Bricks
Thomas Edison's Port Huron Home
Michigan's Best Caves
The Ledges of Grand Ledge
Ogemaw Springs
Enter your number to get our free mobile app