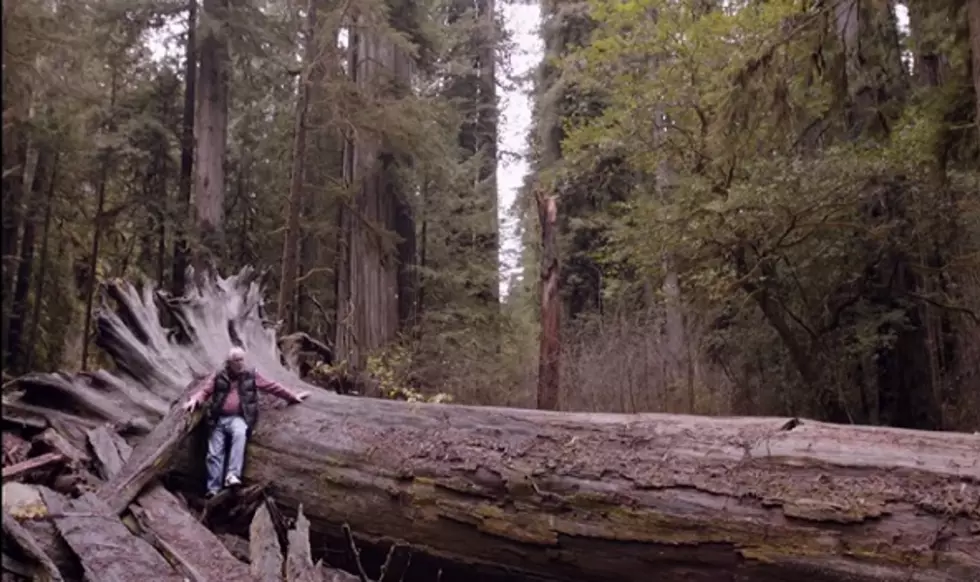 Michigan Man Re-growing Near-Extinct Giant Redwood Trees
Screenshot courtesy of National Geographic, youtube
A man from Michigan is on a quest to save the Giant Redwood tree from complete extinction.
The remaining Giant Redwoods and Sequoias are over 3,000 years old and are some of the biggest – if not the biggest – living things on earth. The majority of them have been cut, sawed, and chopped down to use as logs and lumber. Only 5% remain standing.
After a near-death experience in 1991, David Milarch of Copemish, Michigan organized the non-profit Archangel Ancient Tree Archive, where they were able to clone the giant trees' DNA and have been re-planting.  They've taken samples from old Redwood tree stumps and produced around 300 or more genetic clones which have already been planted along the coast in Oregon. The new trees are growing on the 150-acre Ocean Mountain Ranch, 40 miles north of the northern tip of the coast Redwood range, and 700 miles north of the Sequoias in Sierra Nevada, California.
Wouldn't it be awesome of Michigan could grow Giant Redwoods up north? I wonder if Mr. Milarch has thought of that? Or is it not possible?
You can find out more about David's organization and contact them by CLICKING HERE. With the ongoing threats of climate changes, these giant trees could be beneficial in the years to come.
The Archangel Ancient Tree Archive is located at 16884 Front Street in Copemish, and their number is (231) 378-4400.
Read more about the town of Copemish, Michigan by CLICKING HERE.
MORE: The Great Michigan Moose Transfer of 1985