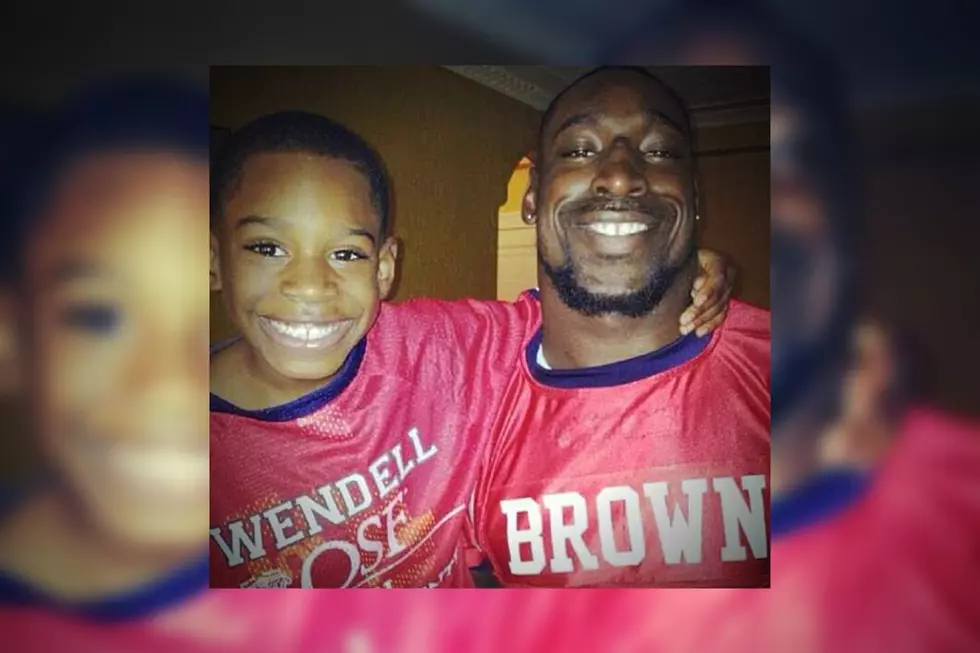 Michigan Native Back In The U.S. After 3 Years In Chinese Prison
Wendell Brown pictured with his his son
A Michigan native and former pro-football player is back U.S. soil after spending the last three years in a Chinese prison.
Wendell Brown is back on U.S. soil after spending the last three years incarcerated in a Chinese prison. 31-year-old Brown is a former linebacker at Ball State who made the Dean's list and earned a degree in Criminal Justice. After college he joined the Canadian Football League before taking a job abroad in China in 2016 to coach football for a professional league there and offer youth instructional camps on the game.
In September of 2016, while attending a friend's birthday party, Wendell Brown was forced to defend himself when a man began throwing glass bottles. That man injured a woman during the incident and was never charged or imprisoned, despite video and witness testimony corroborating Browns' version of the incident.
Browns' Mother, Antoinette Brown, said she was contacted by officials in China requesting $100,000 to "resolve the situation". A sum her family could not afford. Antoinette spoke  to other families with loved ones imprisoned in the communist country soon after and learned that many of them feel their loved ones were targeted as being obvious foreigners in an attempt to get money from the families.
During the Tuesday to Wednesday overnight hours, Wendell touched down in California where he was greeted by his mother who never stopped lobbying for his release. The pair boarded a flight bound for Michigan and are now back home.