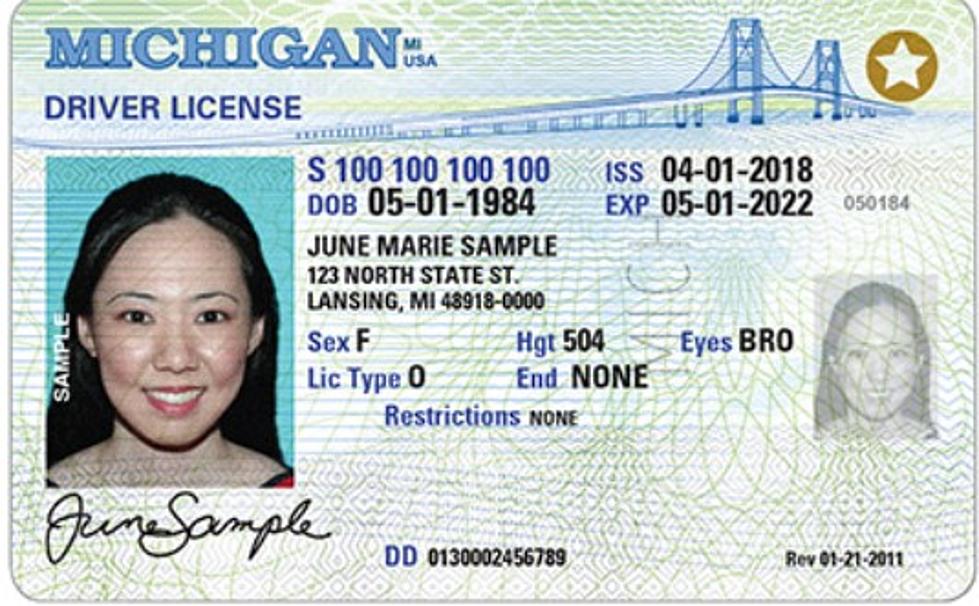 Michigan Snowbirds, Don't Forget To Renew Licenses and Plates
A sample Michigan REAL ID driver's license. (Michigan Secretary of State)
The snowfall earlier this week, and a quick glance at the calendar is a reminder that many senior Michiganders will be heading south for warmer climes very soon. (Some wags might say "not soon enough".) But the Michigan Secretary of State's office sent out a reminder that there's some business to take care of before you flee.
People can renew plates for individually owned or leased cars, pickup trucks, vans and motorcycles up to six months before they expire. They can renew early online at ExpressSOS.com or at a Secretary of State office – even if they have not received their renewal information in the mail. License plate tabs will arrive by mail within two weeks. Company-owned passenger plates cannot be renewed early. - Michigan SOS
The rules are driver's licenses (for those ages 21 and older) and state ID cards may be renewed up to a year early. And the state is really pushing the REAL ID-compliant license or state ID card, which becomes most important next year, if you book a flight or travel to Canada or Mexico. There's specific paperwork involved with that, and you can read about it here.