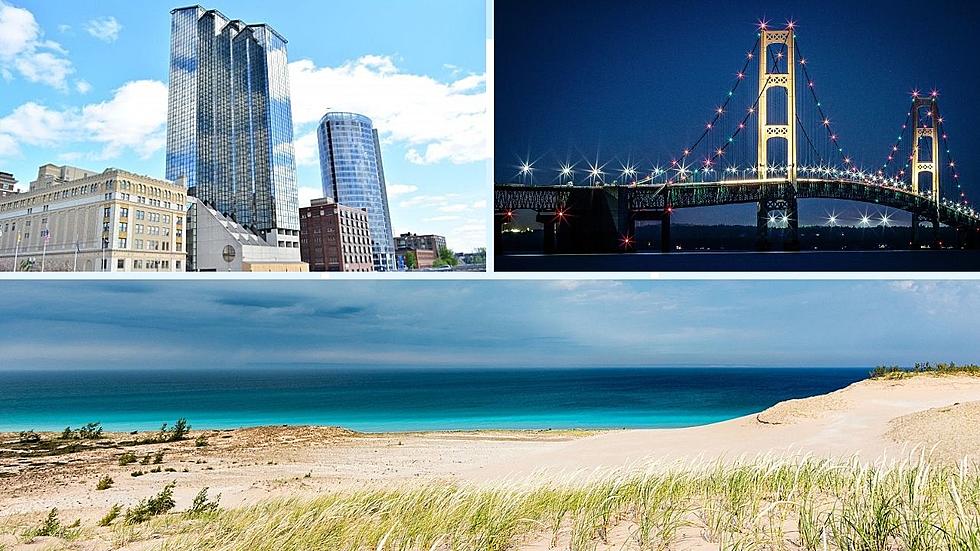 How Cool Would It Be If We Had These Ten Michigan Themed Emojis?
Credit: Canva.com / csterken / TSM / Thinkstock
I just saw the new emojis that are coming out with the Apple iOS 15.4 update, due later this spring.
There are 37 new emojis in the update including biting lip, heart hands, and disco ball. Some of my favorites are melting face, pregnant man, and troll.
Melting Face - Perfect for those few days in Michigan we see the actual sun
Pregnant man - I would use this for my food babies or to describe my beer belly
Troll - Perfect for all the keyboard warriors in your life
I get excited every time there is a new update because I love using emojis with friends and family to make each other laugh. We look forward to seeing what will be included in each update. It seems though, no matter how many new emojis make it into each update, there are always a few that you wish they would have made.
After thinking about the new emojis probably a little too much, I thought to myself how cool would it be if we had some unique Michigan emojis all Michiganders could use?
HERE ARE 10 MICHIGAN THEMED EMOJIS I'D LOVE TO SEE CREATED
 Wooden Shoes / Clogs / Klompen
Paczki
Windmill
Sleeping Bear Dunes
Grand Rapids Skyline 
Mackinac Bridge
Faygo Pop / Vernors 
Detroit Coney Dog
Better Made Potato Chips
Connect with Big Joe Pesh | Instagram | Facebook | TikTok | Twitter
Lake Getaway with Hot Tub & Indoor Pool Minutes From Grand Rapids Is Perfect Winter Escape
Looking for a quick getaway to escape West Michigan's Winter Blues? This cottage on Campau Lake just minutes from Grand Rapids might be just what you need with a heated swim pool spa & indoor pool included.
Top Michigan-Made Products You Can't Live Without
Here's what Michiganders said they can't live without