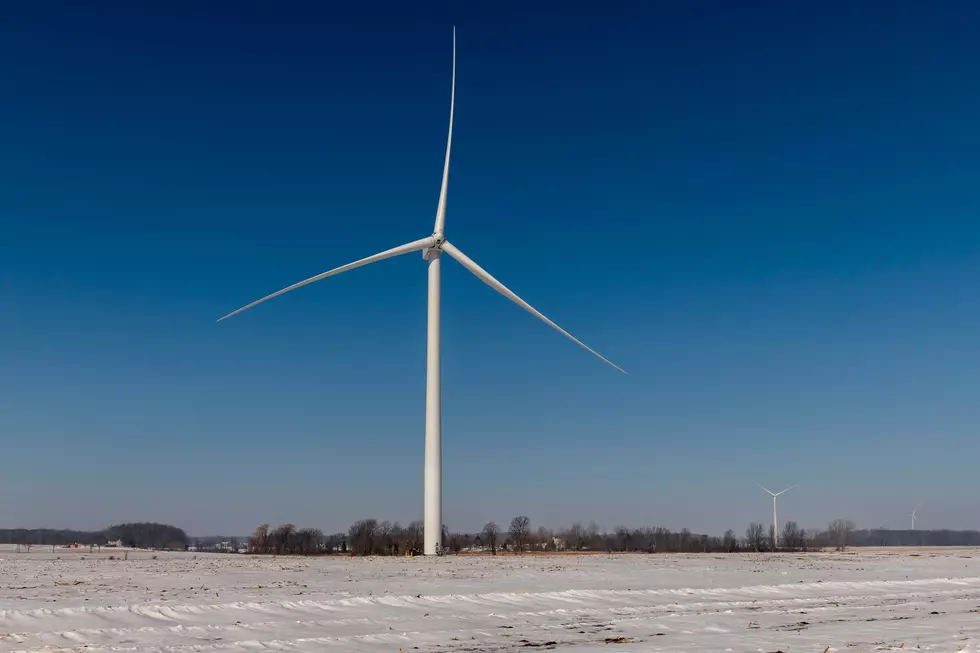 Michigan's Biggest Wind Farm Now Operating, See Where to Find It
DTE Energy
Michigan's newest and biggest wind farm began operations in Michigan last week.
On March 8, DTE Energy announced that its Pine River wind park, located in Gratiot and Isabella counties, is now running. DTE says the wind park provides enough clean energy to power more than 54,000 homes.
Pine River has 65 turbines making it the largest wind farm in Michigan.
Pine River is expected to offset about 300,000 metric tons of CO2 annually which is the greenhouse gas equivalent of taking about 63,000 cars off the road for a year.
Most of Michigan's wind farms are in the thumb-area of the state. Pine River is a little west of the others. The Google map below show the area of the wind farm before it was built.