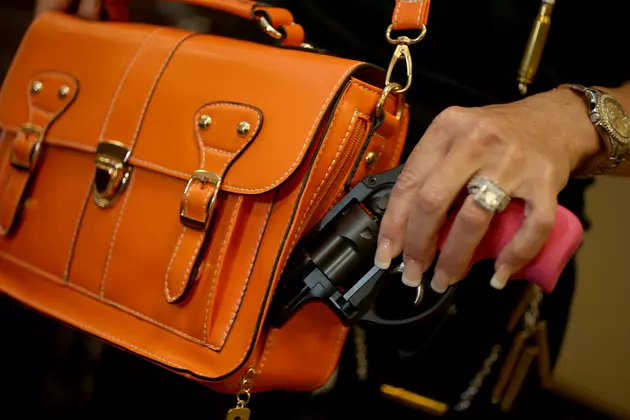 Michigan's Concealed Carry Weapon Bills Pass House
Getty Images By Joe Raedle
The Michigan House approved bills (House bills 4416 through 4419) mostly on a party line vote that would allow any legal firearm owner to carry that firearm concealed without a permit or mandatory training.
The main piece of legislation, House bill 4416, passed 59-49. Several Republicans voted with most Democrats against the main bill: Reps. Chris Afendoulis, Grand Rapids Twp.; Kathy Crawford, R-Novi; Martin Howrylak, R-Troy; Rep. David Maturen, R-Vicksburg; Mike McCready, R-Bloomfield Hills; Dave Pagel, R-Berrien Springs; and Rob VerHeulen, R-Walker. Three Democrats -- Reps. John Chirkun, D-Roseville; Scott Dianda, D-Calumet; and Phil Phelps, D-Flushing -- voted in favor of House bill 4416.
House bill 4417 passed 60-48, House bill 4418 passed 59-49 and House bill 4419 61-47.
The bill now goes onto the Michigan Senate for their opportunity to vote on the bills or change the wording, vote on the changed wording and then the bill would need to go to conference between the House and Senate to settle their difference.
Essentially you would no longer need a Concealed Carry Weapon (CCW) permit to carry a concealed weapon in Michigan.
If passed by the Michigan Senate and signed by Governor Snyder the four proposed bills would:
Allow anyone to carry a concealed pistol without having to get a permit or training except for people who are prohibited by state or federal law from possessing a firearm because of certain criminal convictions.
Remove carrying a firearm — whether it's concealed or not — from laws that prohibit carrying dangerous weapons.
Repeal a provision that allows security guards to only carry a concealed weapon when they're on duty.