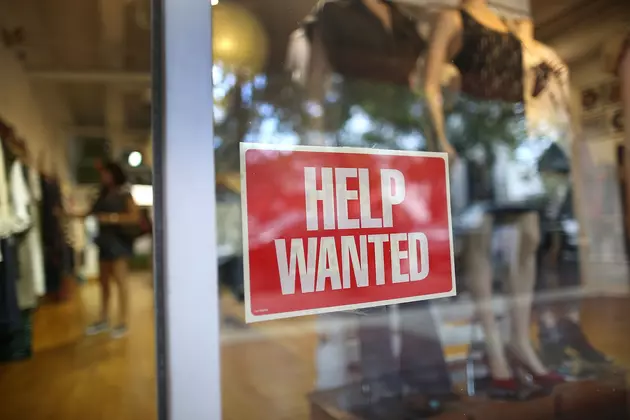 Michigan's Jobless Rate Remains Unchanged
Getty Images By Joe Raedle
Newly released statistics indicated Michigan's jobless rate stayed the same in June.
According to a release, the "seasonally adjusted unemployment rate was unchanged at 4.2 percent in June, according to data released today by the Michigan Department of Technology, Management and Budget. Total employment inched up by 2,000 while unemployment rose by 3,000 over the month. The state's workforce edged up slightly in June."
Michigan's jobless rate continues to be higher than the national average, again coming in a half percentage point above the national rate of 3.7 percent.
The report goes on to say that over the year, "Michigan's jobless rate edged up by two-tenths of a percentage point. The national jobless rate declined by three-tenths of a percentage point since June 2018."
"Michigan's jobless rate has remained in the narrow range of 4.0 to 4.2 percent since October 2018," said Jason Palmer, director of the Bureau of Labor Market Information and Strategic Initiatives, "Over the month, payroll jobs showed an increase of 5,000, reflecting small gains in many industries."
Two mixed results worth noting; First, some good news. In June, Michigan's manufacturing sector advanced in employment after three months of job reductions. The industry added 2,000 jobs in June, due to recalls of auto workers on temporary layoff.
But a troubling indicator is, Michigan's education and health services sector showed the largest over-the-year numeric job decline, down by 6,000 since June 2018.