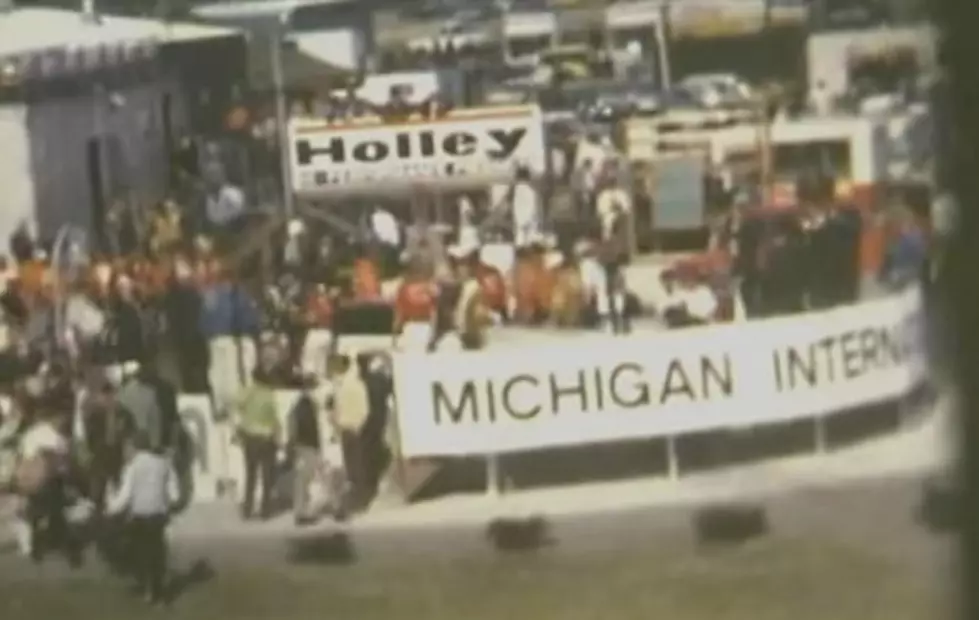 PHOTO GALLERY: Michigan International Speedway, 1969
Screenshot courtesy of Art Hulkoff, youtube
So these aren't the crispest photos ever taken, because they were taken from an old 8mm home movie back in 1969. But I feel they're important enough to show as part of Michigan's history and to see what M.I.S. looked like back in 1969...for those of you who go to the races, you'll see huge differences in what the race track looked like almost 50 years ago.
Michigan International Speedway opened in October,1968…the video above was transferred to video from old 1969 home movies, thus depleting the picture quality even more.
Back then, M.I.S. held 25,000 spectators…these days, that number is over 70,000.
Take a look at the photo gallery below to take a good look (although the pics are a mite washed out) of the original M.I.S. and then take a look at the video below from where these pics were taken. It almost has the feel of the 1969 Woodstock Music Festival, thanks to the music playing and all the people camping out!
PHOTO GALLERY: Michigan International Speedway, 1969
100 Years of Irish Hills Attractions
Willie Horton & Al Kaline
Al Kaline
Ernie Harwell
Inside Motown's Legendary Recording Studio
Pictures taken inside were once taboo; but now you can take a look!