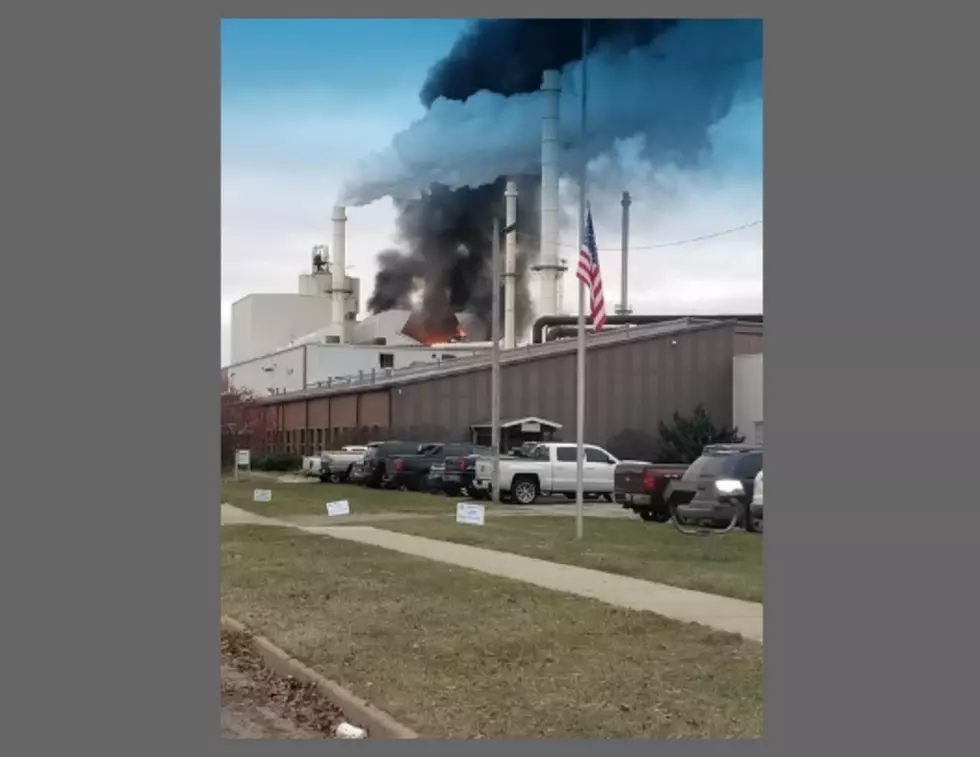 Multi Department Response To Industrial Roof Fire In Albion
Courtesy of the Albion Department of Public Safety
At 9:00 a.m. Tuesday, December 4, Albion Department of Public Safety along with Sheridan Township, Albion Township and Marshall Fire Department's responded to Knauf Insulation for a roof fire. The location was formerly known as Guardian Fiberglass.
On arrival responding units found heavy fire on the highest part of the building. The major portion of the fire was extinguished but firefighters spent over an hour inside the building and on the roof extinguishing hot spots. There was only minor damage to the building.
The fire started as a result of contractors welding inside. There were no injuries reported.