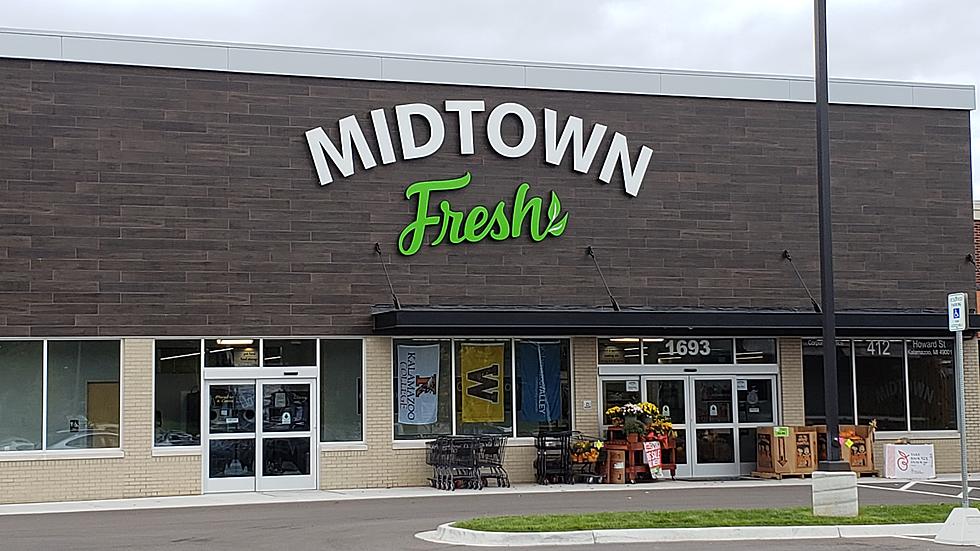 New Westnedge Hill Grocery 'Midtown Fresh' Ready For Opening
TSM/Dave Benson
A new grocery store is set to have it's grand opening on Friday, October 19th. Midtown Fresh occupies the location that once housed Jewel-Osco and later, Harding's Marketplace, at Westnedge Ave. and Howard Streets.
The new store appears to occupy about a third of the space of the former businesses.
A press release touts the store is locally owned, will have local and organically grown produce, a cafe, a "beer cave", and "knowledgeable butchers". All this in addition to a full kitchen and fresh sushi. Store hours will be 7am to 9pm, Monday through Saturday and 7a-7p on Sundays.
Although it appears the store is having a soft opening, the official grand opening ceremony is schedule for Friday afternoon, at 1:30pm.
The store provides an option and an alternative to those living in downtown to the Westnedge Hill area. The major grocery mega stores are mostly located on the borders of Kalamazoo.
Adjacent to the Midway Fresh store is Ace Hardware. More stores are planned in the future.