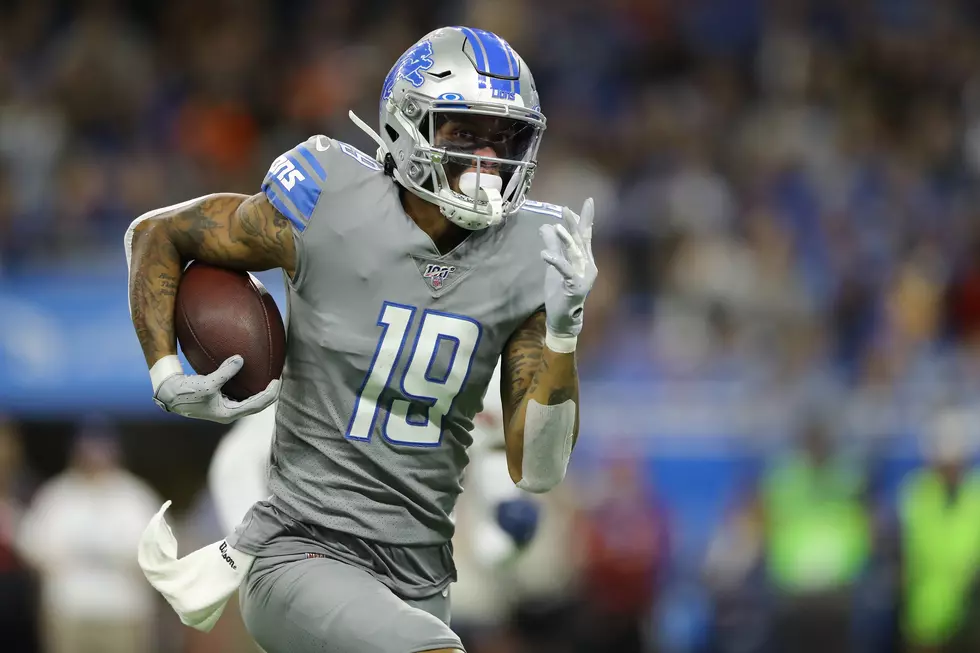 No Detroit Lions Player Featured On AP All Pro List For This Year
Photo by Rey Del Rio/Getty Image
As the Lions finish with one of the worst records in the NFL, there is no surprise that none of the players were named to the AP All Pro Teams.
According to M-Live,  the Lions had no players featured on either of the teams selected.  The last players for the Lions to be selected were Jamal Agnew (punt returner) and Darius Slay (cornerback) back in 2017.
Agnew along with receiver, Kenny Golladay were the only Lions to receive votes this year.
Golladay led the league in touchdown catches but it wasn't enough to land him on the list.
A healthy Matthew Stafford might of helped the chances of Golladay but playing with backups hurt.
The Lions have another top pick as they are set to pick number 3 in the NFL Draft which will be held April 23rd-25th in Las Vegas.
Enter your number to get our free mobile app