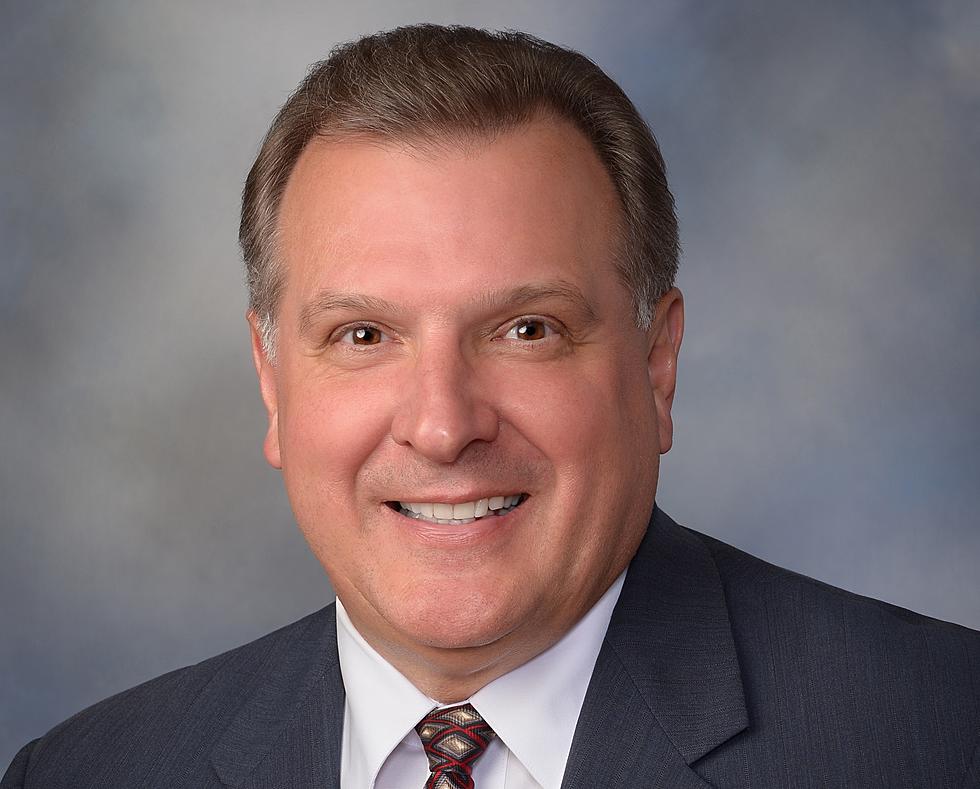 Oaklawn Hospital Names Gregg Beeg Permanent CEO
Oaklawn Hospital CEO Gregg (provided)
Gregg Beeg has been Oaklawn Hospital's interim president and CEO since August, and he takes over as the official boss today, May 1st, 2019.
A release from the Marshall hospital describes Beeg as "a seasoned healthcare executive and nationally-recognized healthcare financial administration expert ."  They chose Beeg after an extensive search and cited  more than 40 years of proven experience in health care operations and management,  Beeg has served as Oaklawn's interim president and CEO since August 2018, and before that was its chief financial officer.
Strong Credentials, First-Hand, Diverse Experience
"We are excited and pleased to officially welcome Gregg into the president and CEO role at Oaklawn Hospital. Over the last several months, he has provided exceptional leadership and more than demonstrated his compassionate, forward-looking approach and understanding of how strong finances and operations are fundamental to providing the highly personal, accessible and quality care our patients and communities need and rely on," said J.W. Townsend, Chairman of the Oaklawn Board of Directors. "We're grateful to Gregg for his commitment to Oaklawn and look forward to his next generation of leadership."
Townsend also noted Beeg's broad administrative experience, including at independent community hospitals like Oaklawn, faith-based health systems and academic medical centers that give him a diverse, well-rounded perspective critical to understanding and adapting to today's complex and fast-evolving healthcare industry.
Beeg first joined Oaklawn as its CFO in March 2014. Before that, Beeg served as chief financial consultant to Carson City Hospital and as VP of finance and operations at the former Central Michigan Community Hospital (now McLaren Central Michigan). He was also CFO at Trinity Health/Saint Mary's Campus in Grand Rapids where he helped start the Midwest's largest behavioral health joint venture known as Pine Rest Mercy Care.  He first started his career at the University of Michigan Medical Center and then went to Saginaw General Hospital (now Covenant Medical Center).
Additionally, Beeg is a fellow of both the American College of Healthcare Executives and the Healthcare Financial Management Association. He holds his MBA from Eastern Michigan University and his bachelor's degree in accounting from Ferris State University. He is also an adjunct professor at Central Michigan University.
Beeg Focus for Oaklawn Future
Beeg is deeply committed to ensuring Oaklawn Hospital continues to be a strong, independent, community-based institution – as it has been for more than 90 years. He brings a deep familiarity of Oaklawn's operations and finances and shares an unwavering commitment to the hospital's mission of providing personal, accessible and high-quality care to improve the health and well-being of all the communities served.
"It is truly an honor and privilege to be named the President and CEO of Oaklawn Hospital," said Beeg. "As a member of the Oaklawn family for the past five years, there is no higher priority than our patients and communities. I've seen firsthand the dedicated and talented employees who have made the hospital stand out among its peers as one of the highest performing systems in the state and how that translates to our families. I'm excited for what's next at this renowned and historic medical facility."