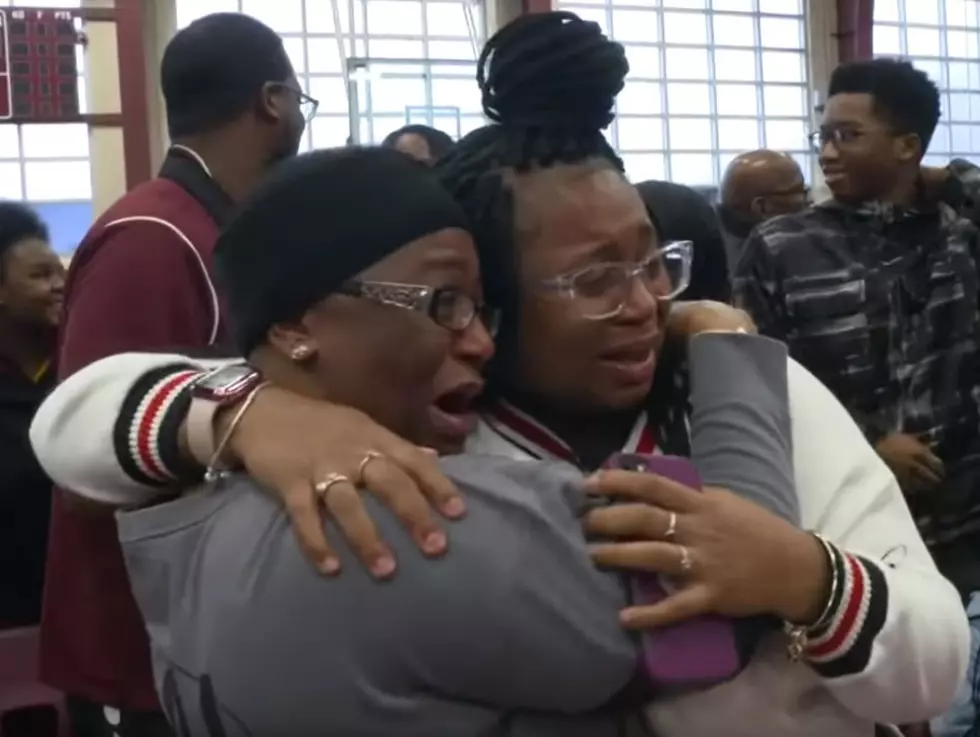 One Man Just Changed The Lives of 108 High School Seniors
WTOL11 YouTube
And that's just the beginning.  I dare you to watch this video and try not to cry.
This man came back to his home town and paid the college tuition for the entire senior class at Scott High School.
Wednesday Morning was no doubt the best day of these student's lives.  I'm sure their parents were over the moon too.  The students and their families were strongly encouraged to attend an assembly in the school's gymnasium according to 13abc.com,
That's because their room, board, tuition, and fees will be paid for, in full, by Pete Kadens. The Ottawa Hills native, who now lives in Chicago, made the pledge during an assembly on Wednesday.
But wait, it gets even better.  Kadens also pledged to send one parent of each student to college for free as well.  Watch the video of this amazing moment.
I'm not crying, you're crying!
Pete Kadens was the CEO of a national cannabis company before he retired at the age of 40.  He wanted to give back to the community he grew up in.  That's why he launched the H.O.P.E. Toledo program to encourage people to donate to help send more students to college.  They have a goal of raising $100 Million.