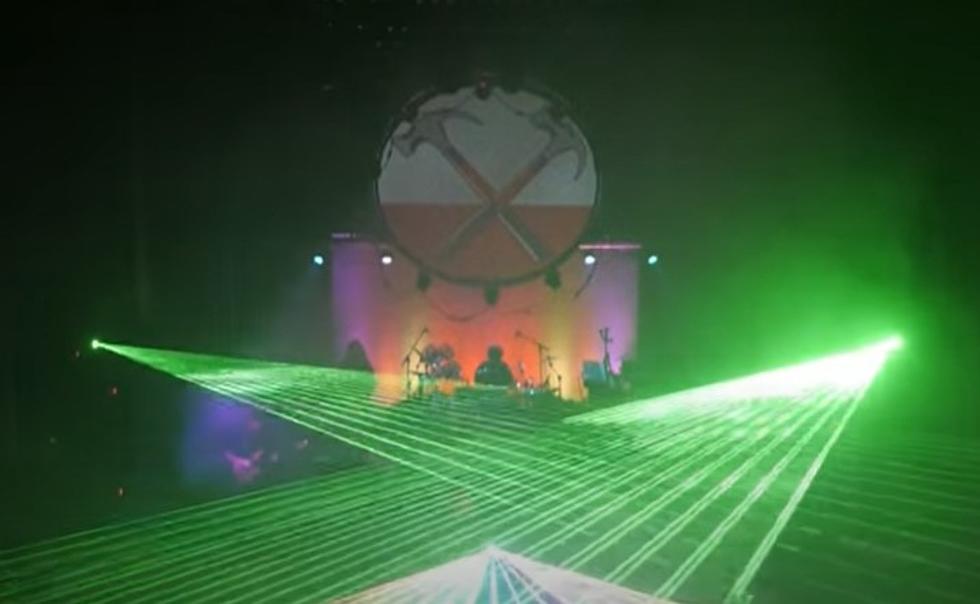 We'll See You on the Dark Side as 'Echoes of Pink Floyd' Comes to Kalamazoo
Echoes of Pink Floyd via YouTube
Kalamazoo State Theatre is about to get psychedelic as Echoes of Pink Floyd brings their tribute concert and trippy laser light show to the historic venue.
Echoes of Pink Floyd aim to recreate the sights and sounds of their inimitable namesake. If you've ever been to one of their concerts at Kalamazoo State Theatre or the back room at Bell's, you know they deliver. Echoes' stratospheric guitars and saxophone, haunting synthesizers, thundering bass, powerhouse percussion, and dual lead singers representing Waters and Gilmour fill the room with the atmospheric sounds of the Pink Floyd songs you've loved all your life. Add a state-of-the-art laser light show and the whole experience will make you comfortably numb.
The Midwest's premier live Pink Floyd tribute/laser show is bringing its nine members and sound and light crew to Kalamazoo State Theatre on April 23, 2022, for one unforgettable night. As Roger Waters and David Gilmour are unlikely to bury the hatchet, for many of us, this is the closest to seeing Pink Floyd as we may get. Take a look at the live performance clip below and you can also check out rehearsal footage and see how dedicated this band is to their idols. Then consider buying your tickets, so you won't be left wishing you were here.
Echoes of Pink Floyd
Kalamazoo State Theatre
April 23, 2022
Tickets: $20-$30
All seats are reserved for this all-ages show.
David Gilmour and Roger Waters Solo Albums Ranked
They both laid claim to the Pink Floyd legacy, while only rarely stepping out with solo works.
Pink Floyd Albums Ranked
Three different eras, one great band.