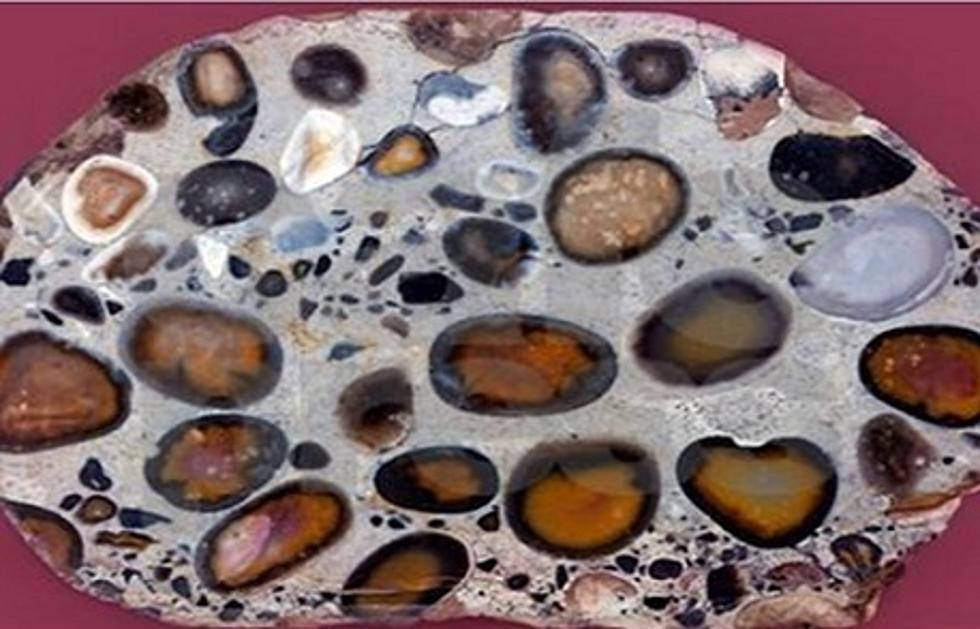 Do You Know What Type of Puddingstone This Is?
cafe.press.com
Worldwide, there are many varieties of puddingstones, many more than I'm going to list here…but I thought I'd tell you about a couple of different ones, other than the ones we find here in Michigan.
First off are Hertfordshire puddingstones, very cool and different from the ones we find in northern Michigan. They consist of flint, sand, and silica cement. The fragments are much larger than usual, with colors of mainly yellow, red, and brown. These are easily found in England…so if you find one here, you' really have something unique to our state.
Schunemunk puddingstone (conglomerate) has main colors of gray, purple, red, and white. Best locations to find these? Not in Michigan. Try Bearfort Mountain in New Jersey, Rockaway Township in New Jersey or Schunemunk Mountain in New York.
The Roxbury puddingstone doesn't have sparkly colors and is made up of quartzite, granite, and quartz monzonite. All of which are not colorful. Mainly found in Boston and other parts of Massachusetts.
The Drummond Island puddingstone is the one we hunt for in Michigan. Also called Jasper Conglomerate, these are made up of red jasper and white quartz, with flecks of other colors thrown in to make them very collectible. St. Joseph Island is the mecca for these, followed by Drummond Island and dribbling down the coasts of lakes Michigan & Huron. They can even be found as far south as Kentucky. Find out more about these stones by clicking HERE.
In the meantime, happy hunting next time you head north.....or east!
Enter your number to get our free mobile app