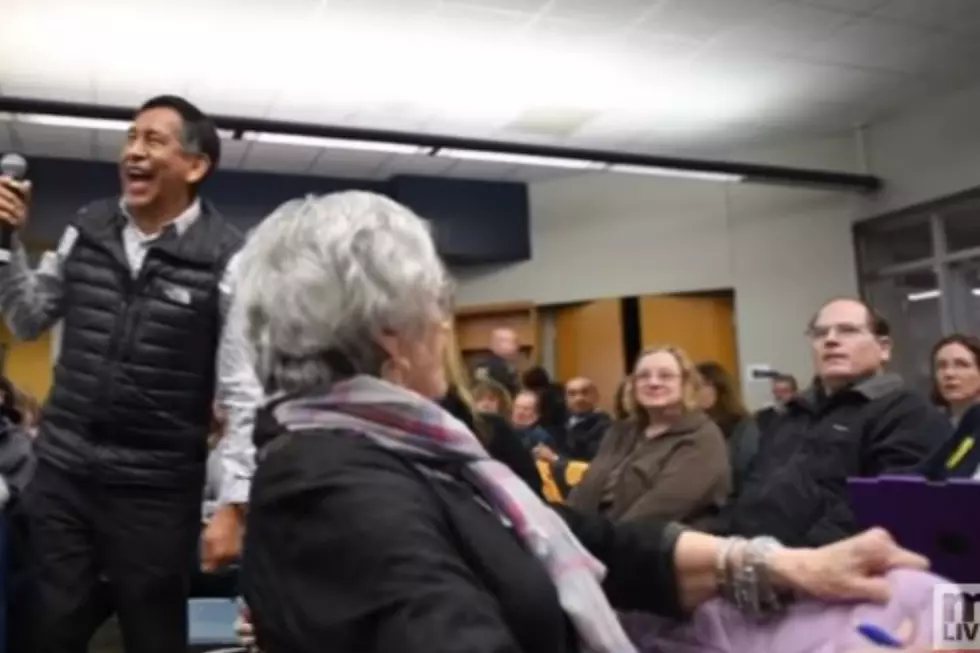 Racists Words Provoke Parents at Michigan School Board Meeting [VIDEO]
MLive via YouTube
A parent in Saline, Michigan drew ire from many people attending a school board meeting which was focusing on diversity.
Enter your number to get our free mobile app
Adrian Iraola has been a US citizen for decades. He and his wife Lori say their children have been targets of racism in the school district because of their Mexican heritage. At the meeting, Iraola was interrupted as he spoke about his children's experience.
"So why didn't you stay in Mexico?" another father asked.
The father has been identified as Tom Burtell, a father of six children who have attended school in Saline.
"That's indicative of what these kids are experiencing, comments like that," responded another parent. "He is sharing a story right now and that's indicative of what these kids are experiencing."
Another parent tells CBS that racism is systemic in the city.
"Our reputation as a city is that we are racist. That is flat out true," said Katie Mitchel.
You can see Burtell's comment in the video below and the followup to his comment is included in this video.