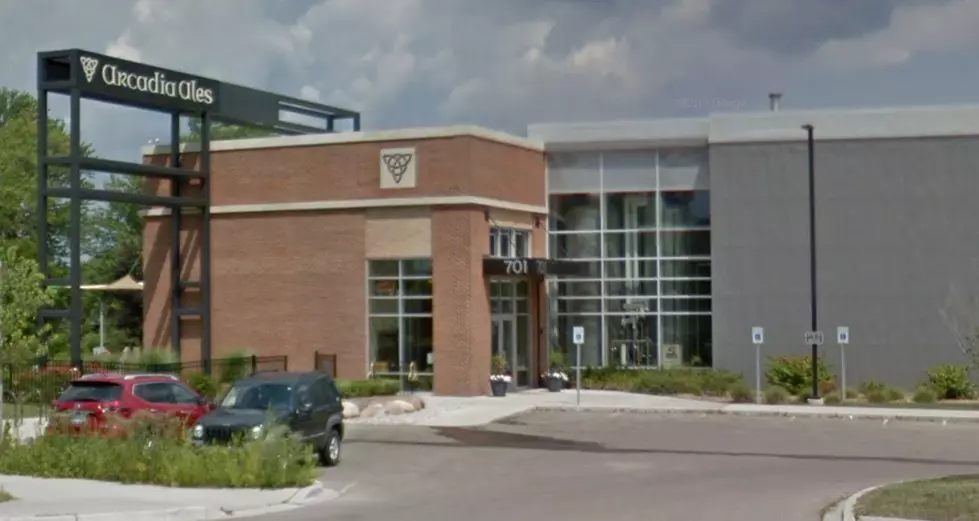 Report: Arcadia Ales No Longer Owns Michigan Ave. Property
Google Street View
It might be said these are the best of times and the worst of times in the craft beer industry in Michigan. While the big guys, Bell's and New Holland are introducing new labels and new variants to their core brews, others are struggling. Saugtuck Brewing has taken over what was Gonzo's Bigg Dogg Brewing and Arcadia Ales is still searching for a new partner.
A quitclaim deed in lieu of foreclosure, transferring any ownership of the property at 701 E. Michigan Ave. from Enmar LLC to First National Bank of Michigan, was signed by Suprise, president of Enmar, LLC, on Monday, March 18. The property was transferred to the bank for $1, according to county property records. - MLive
Arcadia Ales is still open, though they are still operating on the winter hours schedule.
Arcadia Ales still faces mortgage and tax foreclosures, (with a mortgage auction postponed again from April 25th to May 2nd)  but Suprise seems to indicate that some sort of outcome may be forthcoming for the future of the struggling brewer.
What type or form of deal is coming is purely speculation, but the building on the property are only about five years old. Having a vacant property would not be a solution for any of the interested parties.