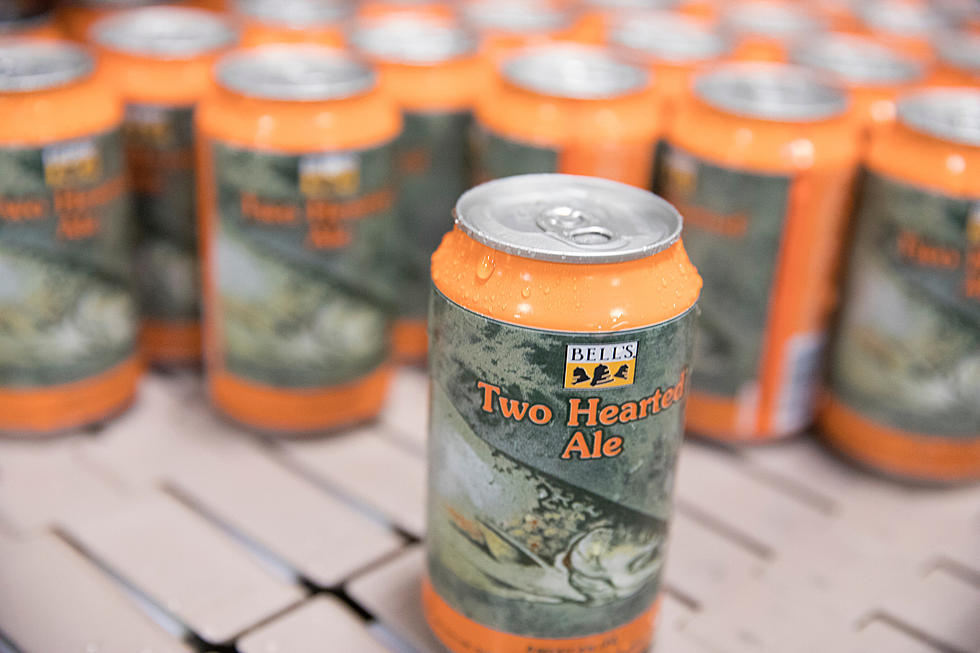 Report: Craft Beer is Big Business and Bell's Is Still a Major Player
Photo courtesy of Bell's Brewery. Used by permission.
The craft beer business is showing no signs of slowing down, according to an industry website.
Craft beer rebounds
The Brewers Association, a trade group for small and craft brewers says 2021 was a good year, with many signs of the business rebounding after challenging time the year before. Covid and issues related to in-brewery traffic along with supply chain problems all contributed to challenges in 2020. But 2021 saw a nice rebound with "24.8 million barrels of beer and realized 8% growth, increasing craft's overall beer market share by volume to 13.1%, up from 12.2% the previous year".
The group says that while the craft beer boom in terms of number of new breweries has slowed, existing breweries are mostly holding their own, and many are still prospering.
The report also listed the biggest craft brewers and Bell's is on the list at No. 6. A brewer some might not associate with craft beer, Yuengling, out of Pennsylvania, is listed at the top, followed by Boston Beer, and the Sierra Nevada. (All three are in the top 10 of all brewers in the US. And keep in mind, because of an ownership change, Founders is not on this craft brewers list, but is No.13 overall.)
Bell's Overall Ranking
Bell's makes the overall brewers list at No.15. At top of that category are names everyone knows. Anheuser-Busch is No. 1, Molson Coors is No. 2. It owns Miller. Costellation is No. 3. It imports Corona, Modello and several craft beers, along with wine products.
Because of the sale of Bell's last year, this might be the last year it appears on the craft beer side of these lists.
Long Gone Bars and Nightclubs in Kalamazoo
Photos of bars and nightclubs that no longer exist in Kalamazoo, Michigan.
Extraordinary Frank Lloyd Wright House For sale in Kalamazoo
Known as "the McCartney house," this unique marvel is composed of two triangles. Lovingly restored and now for sale, it is guaranteed to sell almost immediately.