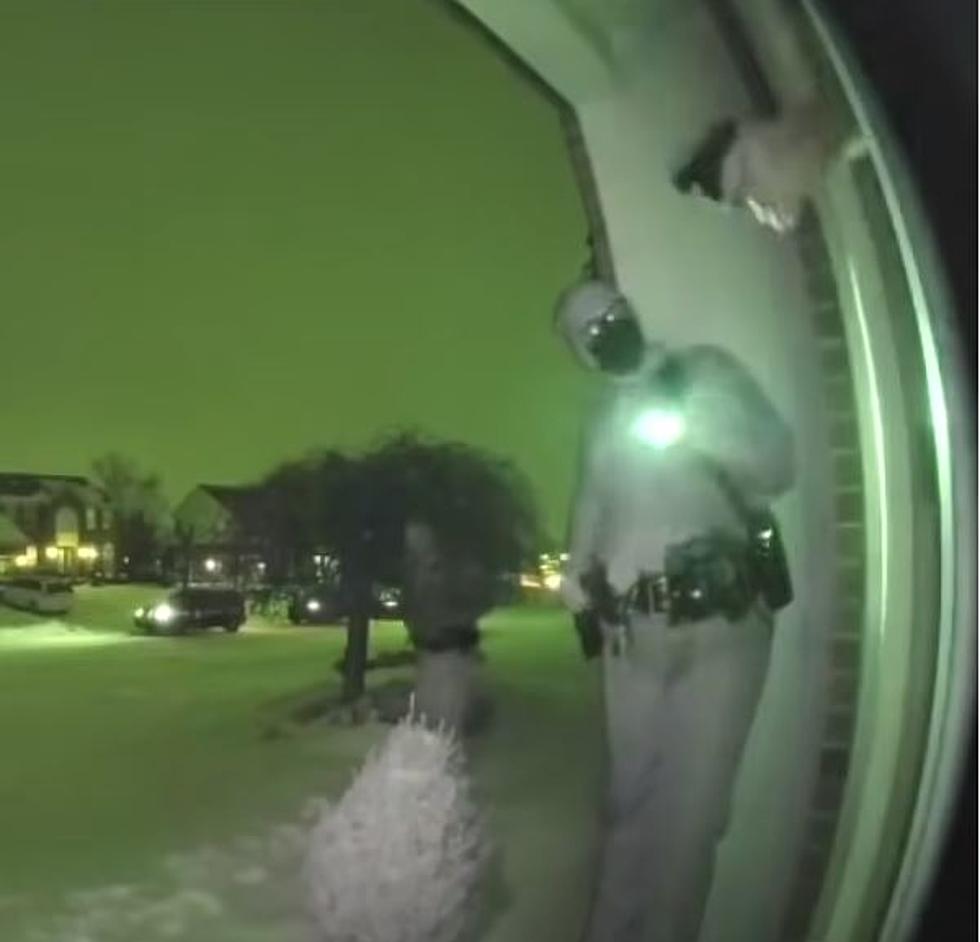 Ring Doorbell Camera Shows Shocking Police Involved Shooting in Ohio
WCPO YouTube
WARNING: This video contains graphic violence footage and maybe disturbing.
Law enforcement responded to a 911 call for a welfare check at a residence in Mason, Ohio.  A man was worried that his brother might have had a drug overdose.  The suspect's Ring Doorbell camera footage was recently released showing the fast actions of a Warren County Sheriff's deputy that saved her own life according to LawandCrime.com,
Deputy Sara Vaught dodged a bullet on Feb. 15, got into a crouched shooting position and fired what appeared to be five shots at 56-year-old Lance Runion.
In the video below from WCPO's YouTube page, you can see the Deputy knock on the door.  Then the front door opens and you see a man's hand holding a pistol fire one shot at point blank range at Deputy Vaught.
Luckily the deputy came out of this dangerous incident unhurt.  However, Runion is in critical but stable condition after being shot several times.  When the suspect gets out of the hospital he will be facing charges for first-degree attempted murder and first-degree felonious assault.
Clearly, everyone is happy that law enforcement were not injured in the nearly fatal confrontation.  But this does go to show that there are no winners in situations like this.  The suspect's brother mentioned that Runion has a history of emotional problems.  His wife, who luckily was not home at the time, was later inconsolable and said that she saw the shooting go down on their Ring Doorbell camera.
Here are 50 of your favorite retail chains that no longer exist.
How Many in America: From Guns to Ghost Towns
Can you take a guess as to how many public schools are in the U.S.? Do you have any clue as to how many billionaires might be residing there? Read on to find out—and learn a thing or two about each of these selection's cultural significance and legacy along the way.