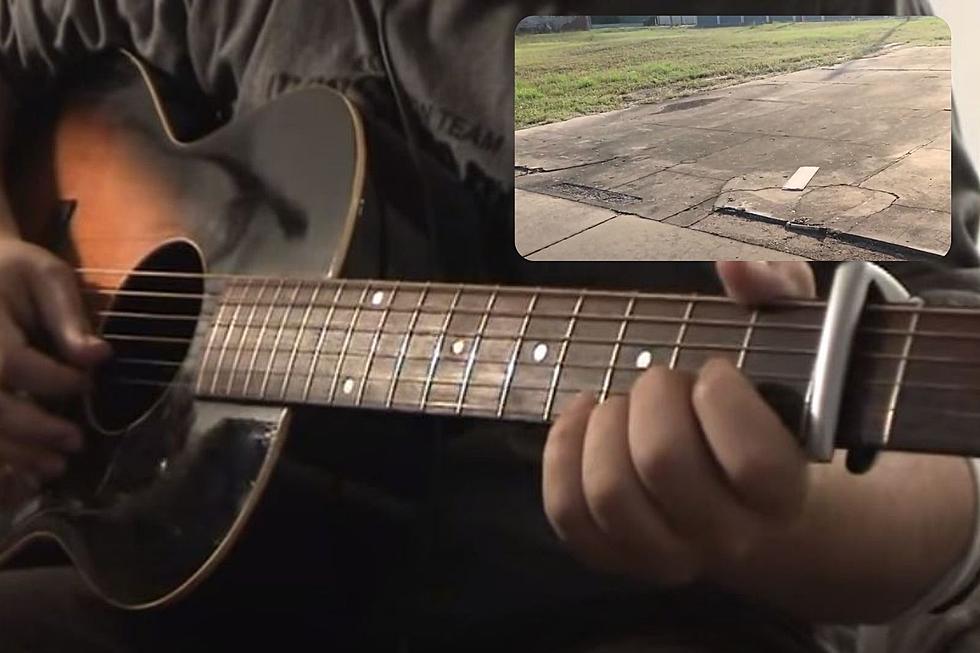 Is This Where Robert Johnson Got His Gibson Kalamazoo Guitar?
iBAN bENGOA via YouTube, Google Maps Street View
Many things about the legendary bluesman are still a mystery. A scholar may have just uncovered where Robert Johnson bought his Gibson guitar made in Kalamazoo.
They say he made a deal with the devil at the crossroads. No one can be certain of that apocryphal story told about Robert Johnson, but there's no denying the talent and influence of the Delta bluesman. When Keith Richards first heard him, he asked Brian Johnson who the other guy was playing with him. (Spoiler: There was no other guy.) The Rock and Roll Hall of Fame has listed four of his songs among the 500 that shaped rock and roll:
Sweet Home Chicago
Cross Road Blues
Hellhound on My Trail
Love In Vain
As Johnson died in 1938, so much about him is lost to history. His entire recorded legacy consists of 29 songs + 13 fragments or alternate takes, recorded in just two sessions. There are only 3 or 4 photographs that survive, and even the veracity of those is disputed. We do know that landmark bluesman Robert Johnson played a Gibson guitar, made at 225 Parsons St. in Kalamazoo. Blues fan and scholar John Seabaugh spent a year tracking down where Johnson may have bought that rig. The unlikely answer is a jewelry store.
In a YouTube video exploring the history of Robert Johnson's Kalamazoo KG-14 guitar, Seabaugh investigated the account of the guitar being bought in Steele, Missouri, in the late 1930s. The only business selling guitars anywhere in that area at the time was a jewelry store from the nearby town of Caruthersville, about 15 miles away. A 1937 newspaper advertisement lists the prices for a new shipment of guitars priced as low as $5.50, with the Gibson guitar, "the finest known instrument of this kind," going for $50. See more of Seabaugh's account and check out his Still Livin' the Blues channel below.
A Peek Inside Kalamazoo's Heritage Guitar Factory Where Music History Was Made
Heritage Guitar Factory, which was the Gibson Guitar Factory in Kalamazoo, Michigan
How Many in America: From Guns to Ghost Towns
Can you take a guess as to how many public schools are in the U.S.? Do you have any clue as to how many billionaires might be residing there? Read on to find out—and learn a thing or two about each of these selection's cultural significance and legacy along the way.