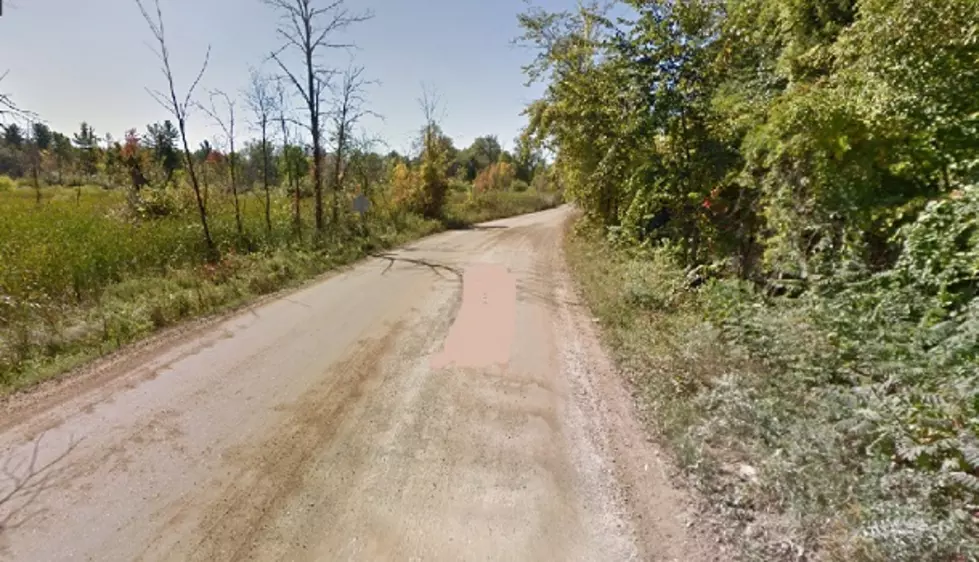 HAUNTED MICHIGAN: The Haunting of Scripps Road (and Mansion)
Google Maps
Scripps Road in Lake Orion was named after William E. Scripps, founder of Detroit radio station WWJ. Scripps' father, James, was founder of the Detroit News, so William was not hurtin' for money.
William bought 3,000 acres of farmland in 1916 and built his mansion on a dirt trail in 1927…that dirt trail is now known as Scripps Road. To help with all the farm chores and upkeep, Scripps employed many farmhands and servants, all of which lived on the property during the Depression years.
Scripps was a fan of aviation and formed Gliders, Inc. that same year. Even famed aviator Amelia Earhart paid a visit to Scripps and flew an experimental glider at his request in 1929.
After one of the servants, a cook named Minnie, passed away, the stories started spreading about her spirit still hanging around.
Then Scripps himself passed away in 1952 and much of the farmland wound up getting auctioned off. A shopping village was built, which included restaurants, a gazebo, several shops & stores, a church, and banquet halls where receptions are held.
Employees of some of these establishments have claimed to experience some sort of paranormal occurrences. A restaurant worker was locked in the cellar, unable to open the door; when his pounding and screams were heard, someone came down and easily opened the door. Not just that, but an apparition – a white figure – has been seen by shoppers floating through the mansion grounds and around the shopping area. Some believe it's the ghost of Mrs. Scripps, others believe it's the cook and a few feel it's Mr. Scripps.
Other white figures have been blamed for following vehicles that drive down Scripps Road at night...that particular dirt road has now acquired a reputation of being haunted.
One time, an upholstery worker arrived at the mansion gates and honked his horn, needing to get in to do his work. A strange figure draped in a monk's robe appeared, shaking his fists at the man, running toward the vehicle, then disappearing. There are plenty of other tales that have been related by passersby, visitors, shoppers, and curiosity seekers.
The mansion is located at 1840 W. Scripps Rd, Lake Orion.
If you drive down Scripps Road sometime late at night, chances are you won't be alone…even if you think you are.
Check out hundreds more "Haunted Michigan" locations by CLICKING HERE!
MORE HAUNTED MICHIGAN!
50 Haunted Michigan Locations
Below is just the tip of the iceberg—a list of fifty Michigan hauntings that have been "reported" in cemeteries, houses, woods, jails, businesses, neighborhoods...if you can name it, there's probably a haunting for it.
Take a look at the list of fifty Michigan hauntings below and come to your own conclusions.
50 of Michigan's "Must-Drive" Roads
Gas up the car, grab those road munchies and a roadtrip partner that you can trust, and head out on some of Michigan's most unique roads and routes. Make sure you take lots of photos and video!
The Haunting of McMorran Place
Haunted Huron River Inn
Haunted Oak Parks: Charlotte & Lansing