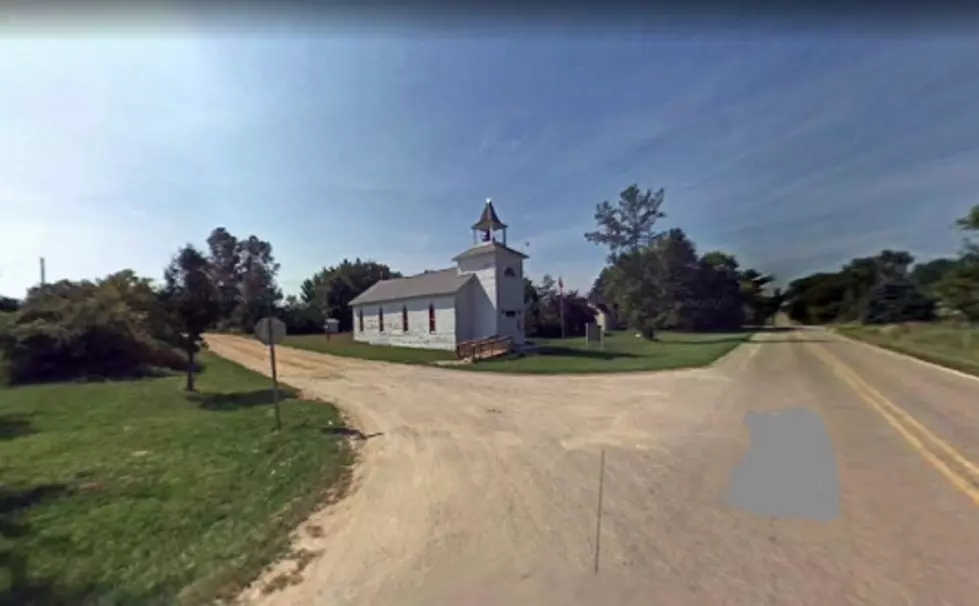 The Ghost Town and Lone Church of Sherman City, Michigan
Google Maps
Ever hear of Sherman City? Most likely not, as it doesn't even exist anymore!
What's left of Sherman City is in Isabella County's west side. The town began in 1869 when a log general store was built followed by a sawmill in 1870. Even though the post office began operating in 1871, the town didn't get platted until 1873, with the town and township named after Civil War general William Tecumseh Sherman.
A tornado in 1878 pretty much destroyed the whole town, but old maps from the time show the downtown as still pretty bustling. Sherman City had many businesses and establishments, including a church, several stores, hotels, saw mill, shingle mill, and schoolhouse.
As with most other Michigan lumber towns, the town took a nosedive when the timber ran out in 1900. Remaining business buildings were unceremoniously torn down, with the lumber being used for sheds, barns and homes. The post office closed for good in 1913. Sherman City's final store closed down in the early-mid 1940s during World War II.
All that remains of good ol' Sherman City is the Sherman City Union Church. It was built in 1885 as a meeting hall, kind of a VFW post. It was moved to its current location in 1898; in 1904 its purpose was changed for church services. As there were little residents left, the church was abandoned in 1960, then restored in 1977. You can find this church, along with an Historical Marker that validates the existence of Sherman City, on the southeast corner of Vernon and N. Allen Roads (check out the photos below).
There are a few homes in the area, but not many from the original Sherman City.
Take a drive over and get some good pictures when you can!
MORE UNIQUE MICHIGAN SMALL TOWNS!
Shadow Town of Entrican, Michigan
The Ghost Town of Bell, Michigan
Ghost Town of Gasburg
Michigan Ghost Town Gallery
The Small Town of Chatham