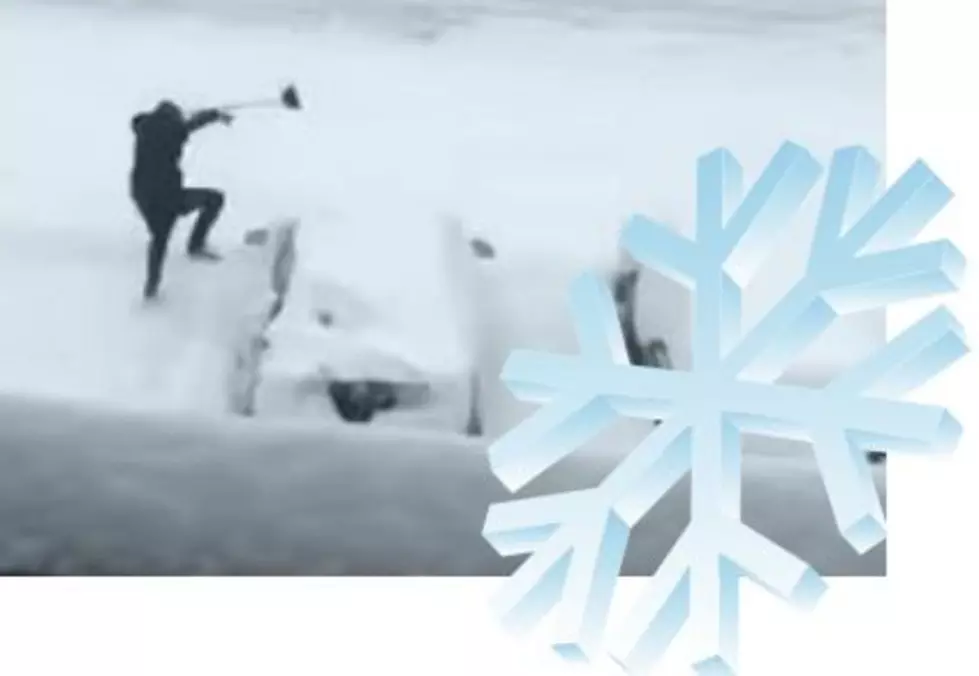 Watch As This Man Expresses Exactly How We Fell About Winter Right Now in Michigan
ViralHog via YouTube
It started innocently enough as a Kalamazoo man went to the parking lot to clear the snow off his car...and then the rage boiled over.
Like having children to get ready, Winter in Michigan always takes a lot more time and effort. At times that burden outweighs our patience. The result is funny every time.
Watch as this man, armed with a broom, undertakes the daunting task of cleaning off his car. Frustration quickly escalates as he then begins to kick the car, swings wildly like a drunken prizefighter at the snow weighing down the roof and ultimately collapses like a snow angel on the hood.
Are we even sure it is his car? How can you tell under all the snow?
Bonus Video: Racing Fat Tire Bikes in the Snow