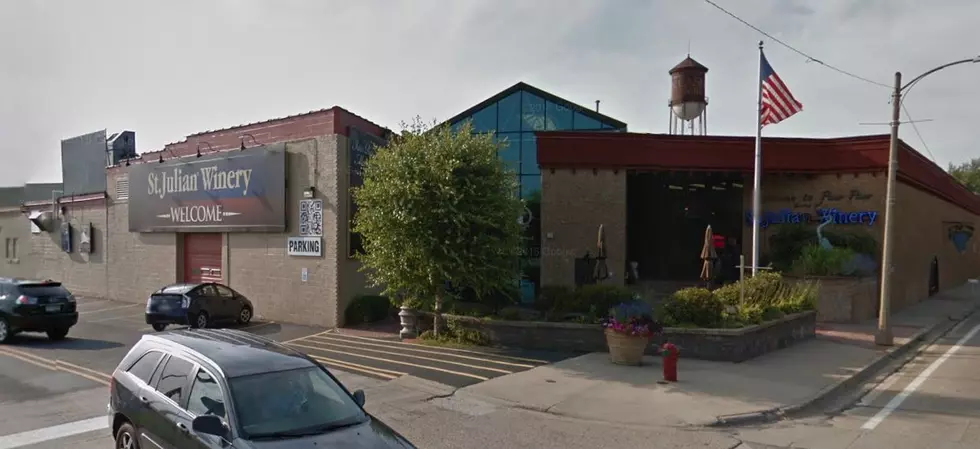 St. Julian's Dominates Wine Competition, Wins 34 Medals
Google Maps Street View
It was quite the haul of hardware for Paw Paw's St. Julian's Winery. The nearly century old winery entered 34 wines for the annual Indy International Wine Competition, and each one picked up a medal.
Two of the wines entered were named "Best of Class."  They were a bottle of 2018 Braganini Reserve Gruner Veltliner in the White Vinifera category and a 2018 Braganini Reserve Vignoles Late Harvest in the Dessert Wines category.
"This was a memorable year for our team at St. Julian," said Nancie Oxley, a St. Julian's vice- president & winemaker. "To be awarded a medal for each and every wine we entered in the competition, in all the various categories, validates our mission in producing quality wines right here in the heart of the Great Lakes region."
The results at the competition read like Olympic results.
The 2018 medals include 3 Double Gold, 6 Gold, 19 Silver and 6 Bronze medal awards. Over the years, St. Julian has been awarded 10 "Best of Class" honors and received 114 overall medals in this esteemed competition. - St. Julian's Winery
The competition was held in late May at Purdue University in West Lafayette, Indiana.