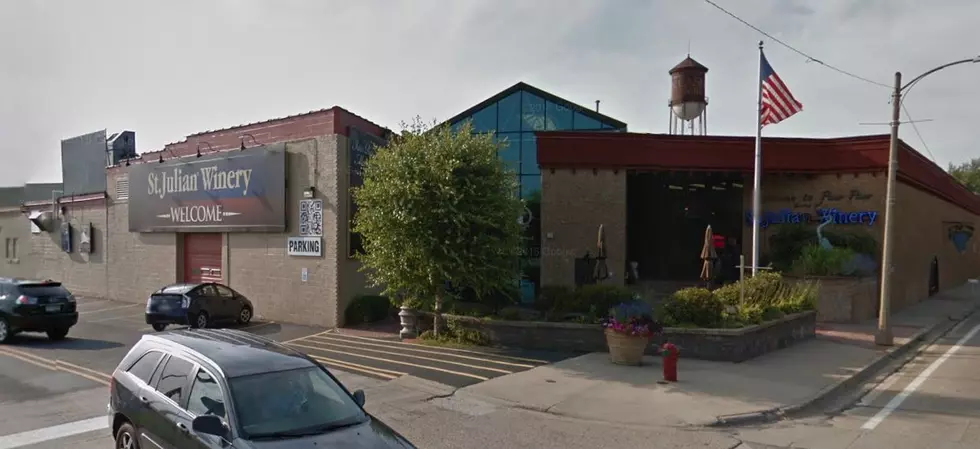 St. Julian's Triumphs At Michigan Wine Competition
Google Maps Street View
St. Julian's Winery came away with two "best in class" awards and 34 medals at the annual Michigan Wine Competition in East Lansing.
The "Best in Class" awards were for St.Julian's Sweet Nancie Peach (named for St. Julian's executive/winemaker Nancie Oxley) and Solera Cream Sherry; both of which also received Double Gold designations, as did "On the Town" —a white sweet with "aromas of papaya, peach custard, and honey with a fruity light-to-medium body", according to a release from the winery.
The Paw Paw-based winery also picked up 31 additional medals at the competition, Five Gold, 18 Silver, and 8 Bronze medals.
Fifty-five of the state's 145 wineries entered 413 wines into the competition, which is open only to wine produced from Michigan grapes and other fruit. Gold medals were awarded to a wide variety of wines – from bone-dry reds to sweet and luscious dessert wines. At the end of the day, judges awarded the top "Best of Class" awards to nine wines from a group of 95 Gold Medal winners, including 27 Double Gold. - St. Julian's release
BONUS VIDEO