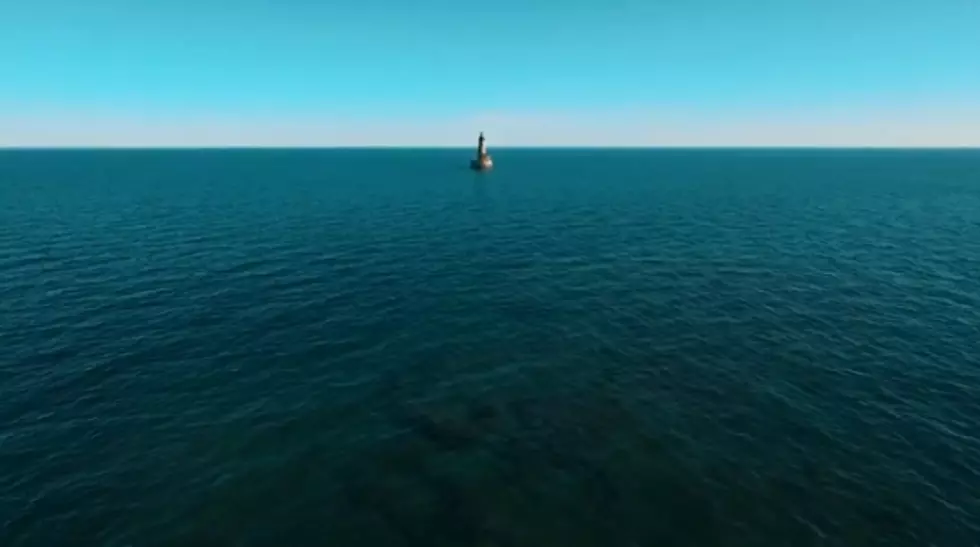 The Loneliest Place in Michigan
Screenshot courtesy of Scott Niska, youtube
It's been called "The Loneliest Lighthouse in the World," "The Loneliest Place in the World," "The Loneliest Place in North America," "The Loneliest Place in Michigan" and "The Loneliest Place on the Continent".....it's the Stannard Rock Lighthouse, 24 miles from the Michigan shoreline in Lake Superior.
On August 26, 1835, Captain Charles C. Stannard discovered the dangerous reef where the lighthouse now stands. As more shipping began taking place, boat crew members began calling the area "one of the most treacherous reefs in the entire Great Lakes" (awesome fishing, though!).
Test construction began in 1877 and the structure was completed in the early 1880's. The lighthouse has seven stories, or levels, which include a kitchen, library, sleeping quarters and watch rooms.
The first time the structure shined its light was on July 4, 1882.
Due to its far distance from land, and the unpredictable weather changes on the lake, even the most avid lighthouse mavens haven't visited Stannard. It's only visible by plane or boat. But now you can take a look inside and out by scrolling down and checking out the photos and videos!
Find out more about this fascinating Michigan location by CLICKING HERE.
MORE MICHIGAN LIGHTHOUSES!
Deserted Fourteen Mile Point Lighthouse
The Lighthouse Ladies
The Lighthouse of Monarch Butterflies
UP NEXT: 10 Michigan Lakes Locals Have Trouble Pronouncing