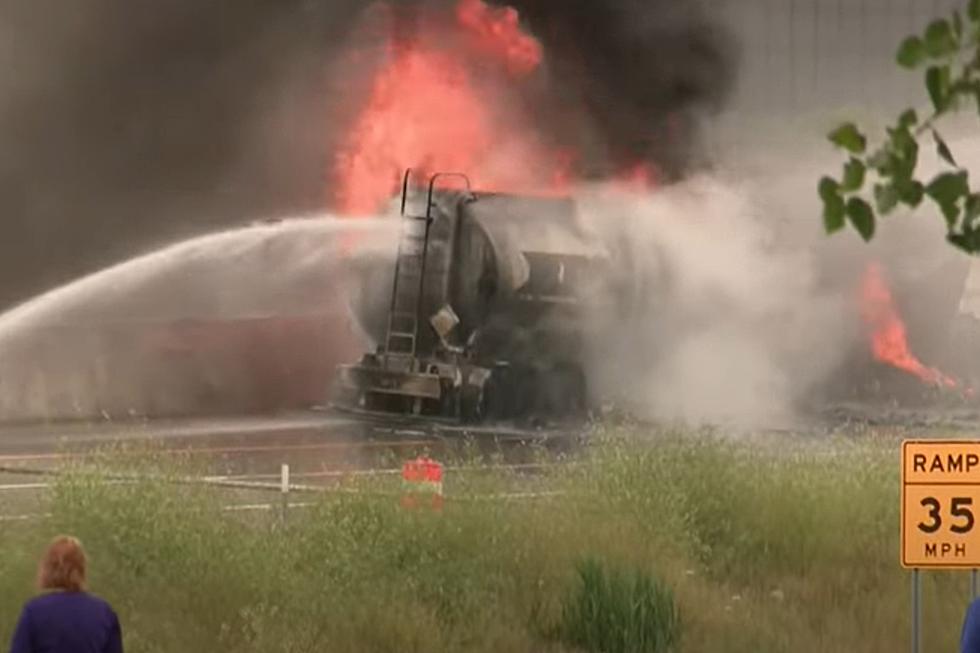 Tanker Fire Closes I-75 Near Big Beaver Rd. Near Detroit [VIDEO]
Click On Detroit | Local 4 | WDIV via YouTube
Warn anyone who commutes to or from the Detroit area that their drive home could be a little dicey this afternoon. A fire crew from Troy is coordinating efforts to battle a tanker truck fire along I-75 near Troy.
The Michigan State Police Detroit post shared news of the incident on Twitter.
"The @TroyMI_Police Department is handling a traffic crash on I 75 near Big Beaver. They will be releasing any information on the incident. Watch for traffic backups in the area."
 According to Detroit TV station WXYZ, I-75 southbound was shut down earlier this afternoon at Crooks Rd. in Troy. The northbound side of I-75 was shut down at Rochester Rd. The Michigan Department of Transportation is also closing southbound I-75 at Square Lake Rd. 
No injuries have been reported at this time.
At this point, there is no estimate on when I-75 will be back open.
Check out the videos from Detroit's WDIV and WXYZ below.
UP NEXT: 25 Best Burger Joints in Michigan
The 100 Best Places to Live in the Midwest