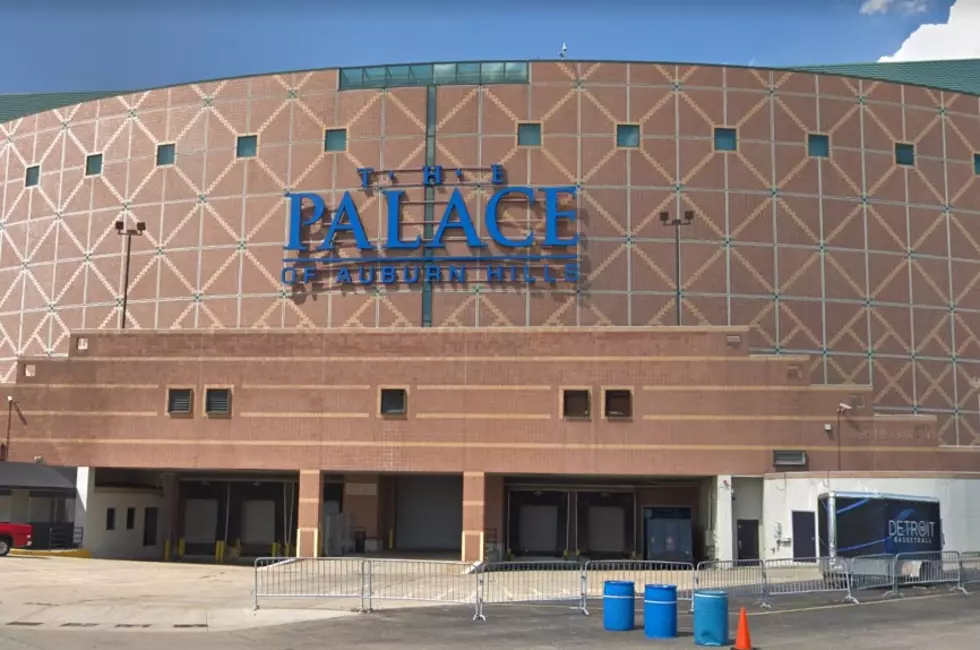 'The Palace' is Coming Down; What Are Your Favorite Memories?
The Palace of Auburn Hills, in Auburn Hills, Michigan (Google Street View)
So many thoughts come to mind with the news this morning that demolition has begun on The Palace of Auburn Hills. With the Detroit Pistons having abandoned the 31 year old building for downtown Detroit, the property is being repurposed as an office park.
First and foremost, it seems dumb to tear down a building that there is really nothing wrong with. It's not dated. In fact, the last update was less than five years ago. There was some talk about Oakland University buying it, but the financial realities make that unrealistic. It cost a lot of money to keep a building like The Palace going. And outside of Oakland basketball, what else would you put into it?  Outside of some mega shows, the big concert business has dried up.
But in it's day, some memories were made at what is now Six Championship Drive.
What are your memories? The building opened just as "The Bad Boys" became NBA champions. There were also NCAA basketball tournament games. And let's not forget the International Hockey League's final days. The former home of the K-Wings also saw the Detroit Vipers set attendance records in their short time in the league before it folded. Also Gordie Howe's last shift in 1998. Recently, there were TV retrospective on the "Malice at the Palace" incident with Ron Artest, fans, and both the Pistons and Pacers getting into a fight after a fan threw a drink at Artest fifteen years ago.
Pretty much anyone, in Michigan, of a certain age can share a great concert story. So many legends played The Palace. Michael Jackson sold the building out just after it opened in 1988. His sister Janet did the same in 1990. Former Beatle Paul McCartney in 1992. Billy Joel and Elton John toured together in 1994. Homegrown Bob Seger sold the building out numerous times and did the arena's last show in 2017.