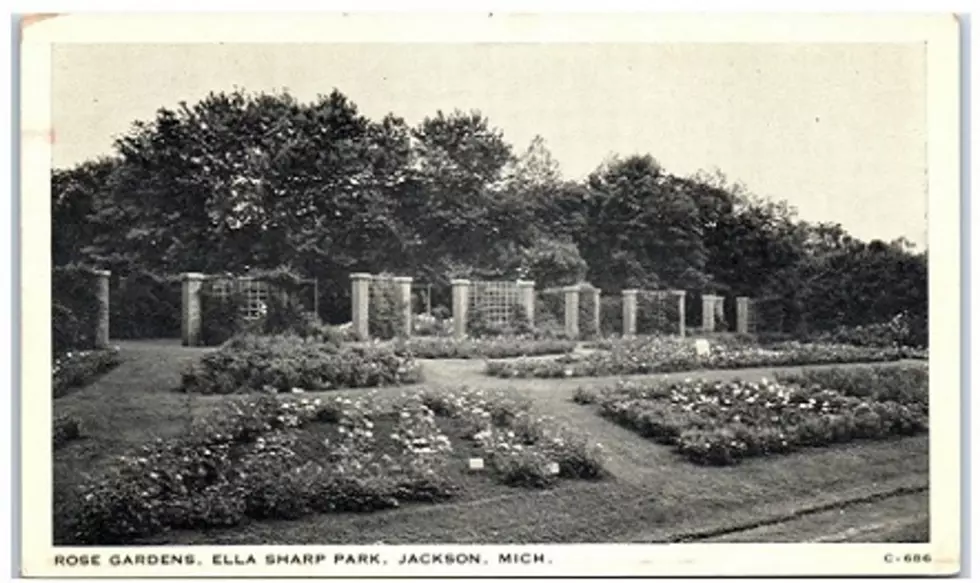 The Rose Garden at Ella Sharp Park
hippostcard.com
Jackson has been called "The Rose City" ever since 1931, when the Jackson City Commission named the rose as the city's official flower. However, the story goes back  a few years earlier.
When Ella Sharp passed away in 1912, she left all 530 acres of her farm to the city of Jackson to be used as a park.
Ten years later in 1922, Jackson's now-defunct 'Town Improvement Society' established the rose garden in honor of Ella's memory, and because of her love of gardening.
To finance the project, residents raised money by selling baked goods, flowers, and shrubbery.
Finally, on Sunday, June 27, 1926, the garden was dedicated.
Pictured below are some photos of the Rose Garden at Ella Sharp Park, then and now.
VINTAGE PHOTOS OF HORTON, MICHIGAN
Vintage Photos of Parma, Mi
Vintage Photos of Napoleon, Mi
Walker Tavern
Michigan's Most Dangerous Inmate