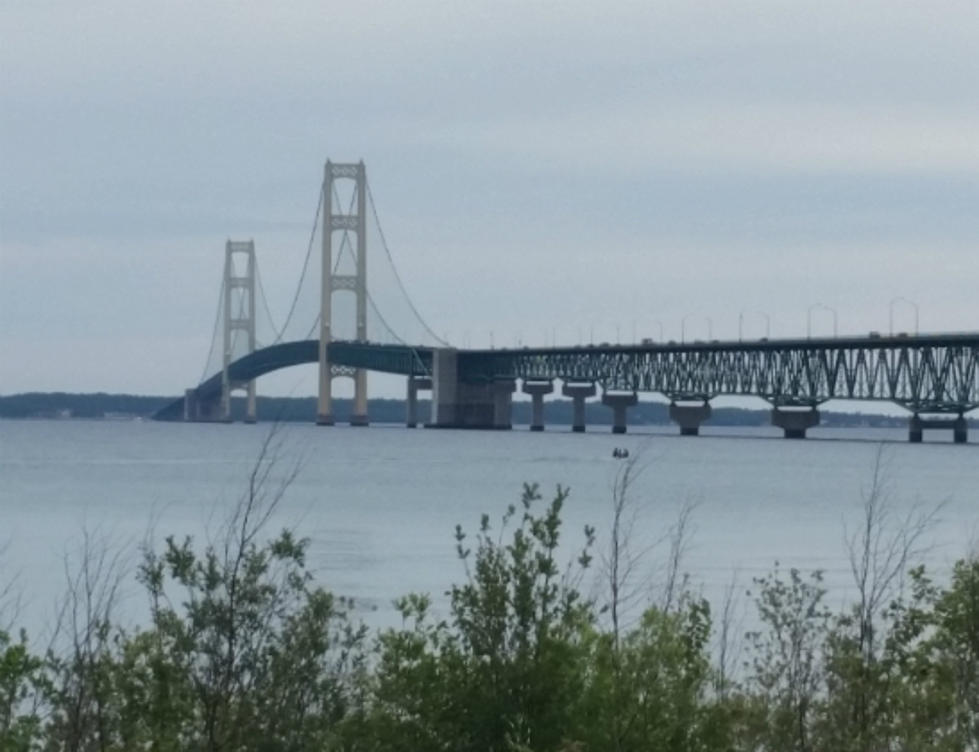 Things You Need To Know About The 2019 Mackinac Bridge Walk
Photo courtesy of Townsquare Media/Don Jefferson
If you're looking for something fun to do this Labor Day weekend, it's not too late to make plans to walk the Mighty Mac. Here are some things you need to know about this year's walk courtesy of the Mackinac Bridge Authority:
The Mackinac Bridge will be closed to public traffic from 6:30 a.m. to noon on Monday, Sept. 2, 2019 to accommodate all of the walkers.
No bus transportation across the bridge will be available this year. Walkers who decide to walk across the entire bridge will need to arrange their own transportation back to the end of the bridge where they started.
The walk begins at 7 a.m. and no one will be permitted to start after 11:30 a.m.
There is no fee or registration required to participate in the walk.
Baby strollers and wheelchairs are allowed on the bridge during the walk. Prohibited items include signs, banners, umbrellas, bicycles, roller skates, skateboards, wagons and similar types of devices. Also, with the sole exception of working service dogs, no animals are allowed at the bridge walk.