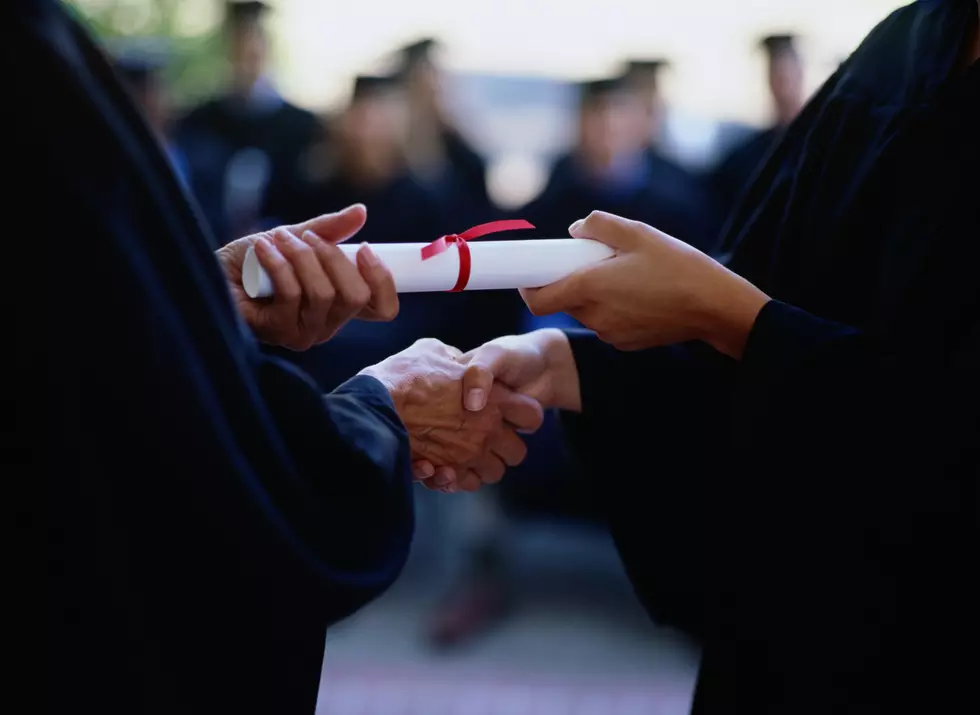 This Michigan High School Did Something Amazing For Their Seniors
Chad Baker/Jason Reed/Ryan McVay
It's gotta be the worst feeling in the world to know you spent your entire childhood waiting for the moment you're able to walk across the stage to get your high school diploma, only to be told that school was cancelled along with the graduation ceremony. I remember it being a major accomplishment for me personally. It would have destroyed me not to be able to show everyone I was able to come out on top. One high school in Michigan understood that hurt, and did something amazing for their seniors.
Caseville Public Schools in Caseville, MI decided to show their Seniors off in their Downtown district. They made a post on Facebook showing their Seniors that they wont be forgotten, saying:
Make plans to drive through Caseville today! We have a special surprise going up for our seniors! These will proudly hang to honor Class of 2020 and each senior will get to keep theirs afterward! Congratulations Class of 2020! Special thanks goes to Caseville DPW and Mr. Talaski for helping hang these! GO EAGLES!
Caseville Class of 2020
Enter your number to get our free mobile app
Search For These Animals In Google To View In 3D