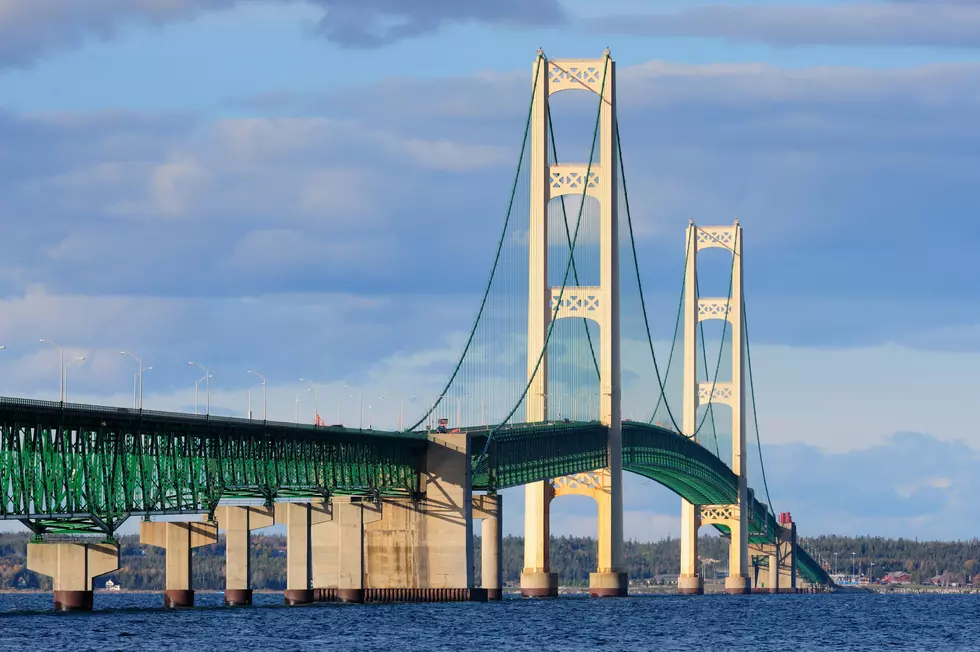 This Year's Labor Day Mackinac Bridge Walk Will Look Very Different
gnagel / Getty Images
After last year's Labor Day Mackinac Bridge walk was canceled due to COVID-19 restriction, we're delighted that Michiganders will be able to walk the Big Mac Bridge this year on Labor Day.
But the annual walk, scheduled for Monday, September 6 will look a little different this year.
The biggest change is no shuttle buses. Walkers will not be shuttled back to either St. Ignace or Mackinaw City where they began their walk. Walkers will need to arrange for their own transportation or walk back to the end of the bridge from which they started.
No motor vehicles (except for emergency vehicles) will be allowed on the bridge between 6:30 am and 12 noon.
From the Mackinac Bridge Authority's website, walkers will have three options if they want to participate in this year's walk.
Starting from either end of the bridge and walking toward the center, turning around at the midpoint and returning to the city they started from, where their transportation is located. The turnaround points will move toward the ends of the bridge beginning at 10 a.m., but walkers can walk at least a portion of the bridge if they start by 11:30 a.m. Walkers must be on the side of the bridge they wish to return to before 10 a.m.
Walking the entire length of the bridge starting from either end. Those who choose this option must reach the midpoint before 10 a.m. or they will be turned back. Anyone who walks the entire bridge must arrange their own transportation back to the side they started once the bridge reopens to public traffic at noon.
Crossing the bridge, starting from either end, and then turning around and walking back to the side they started from. In this option, walkers will need to cross the midpoint on their return trip by 10 a.m. or they will be turned back and need to find their own transportation back across the bridge after it reopens at noon.
If you and your family are planning to walk the Mackinac Bridge this year, be safe and have fun.
Michigan Home Features an Indoor Lagoon + More
This beautiful home in Oakland Township is spacious and features an indoor lagoon. The asking price is a mere $2.75 million.
Rent Your Own Private Island in Michigan
Grab ten of your closest friends or family members and stay at this private island for less than $100 a night!