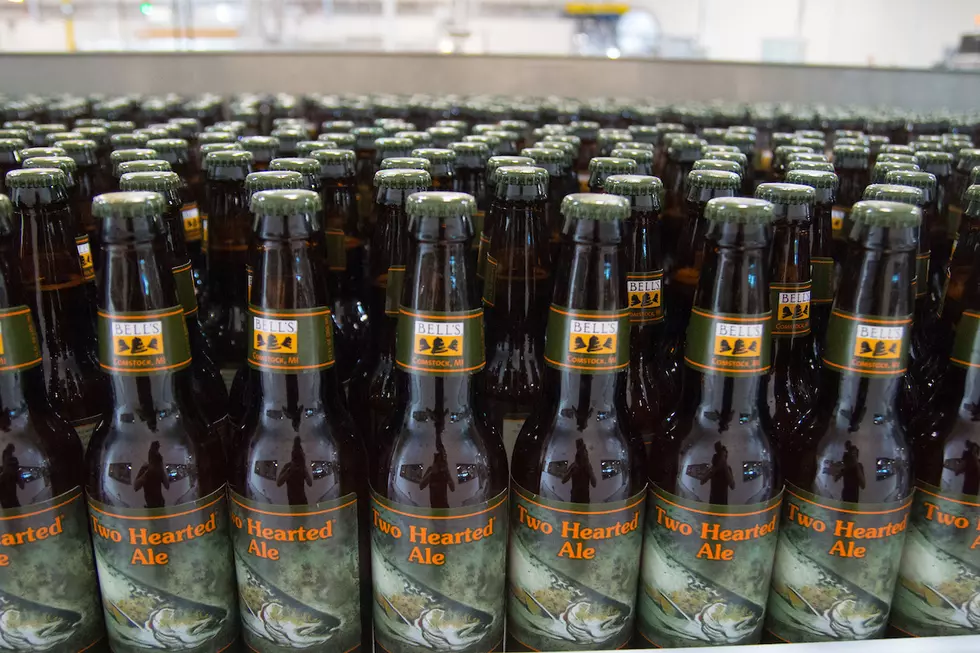 Three-Peat! Two Hearted Ale Named Best Beer Again
Bell's Two Hearted Ale. Photo courtesy of Bell's Brewery. Used by permission.
"Receiving this honor once, twice even was incredible. But a third time? I am speechless and incredibly thankful to the homebrewing community and everyone who has helped make this beer what it is today," said Larry Bell, president and founder of Bell's Brewery.
Bell's and its West Michigan rival, Founder's placed 1st and 2nd as best breweries.
Individually, Two Hearted Ale beat out former seven time champion, Pliny the Elder, from Russian River Brewing in Santa Rosa, California. Sierra Nevada's Pale Ale finished third.
Grand Rapid's Founders placed four beers in the top ten led by Kentucky Breakfast Stout at No. 4. Their Canadian Breakfast Stout was 6th, while All Day IPA tied for 7th place with Bell's Hopslam. Founder's Breakfast Stout was 9th.
The American Homebrewers Association has been publishing this list now for 17 years and the survey asks members to choose up to five of their favorite commercial beers available for purchase in the U.S.